Can Bobby Moynihan stay in the Big Brother 19 house? And then win the season? And then be the only vet to return next season and win again? Seriously, though, Bobby stole Wednesday night's show. I'd argue that he's the best special guest they've ever had. Sorry, Tori Spelling (and Adam).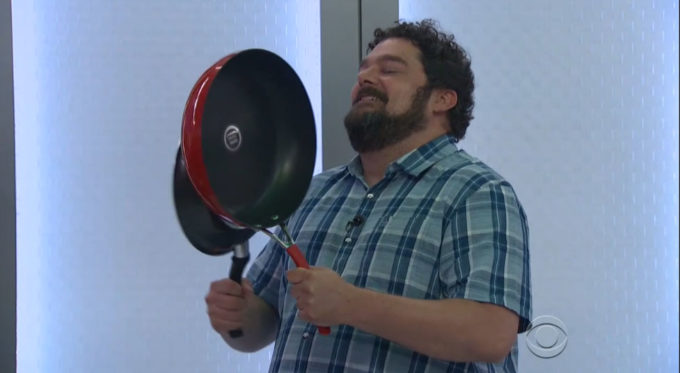 Before we get to Bobby's visit, let's start at the beginning. The episode kicks off right after Christmas nominated Alex and Jason for eviction. The new nominees are a little confused, but are still hopeful that the intention this week is to get Kevin out. It's not, of course. But they're not aware of that, which is the theme this season.
Kevin, however, is suspicious and he tries to spell it out to Jason, telling him to gun it and win veto or he could be toast this week. Josh, being the perfect little Paul solider, however, swoops in to distract Jason and make him feel a little more comfortable.
Jason takes Kevin's worries to Christmas and Alex. He tells them about what Kevin just said to him, and Alex laughs. Christmas grins and just kind of sits there. She doesn't tell him he's not the target, but he leaves the room thinking he's probably going to be OK. Alex believes and trusts Christmas 100 percent, however.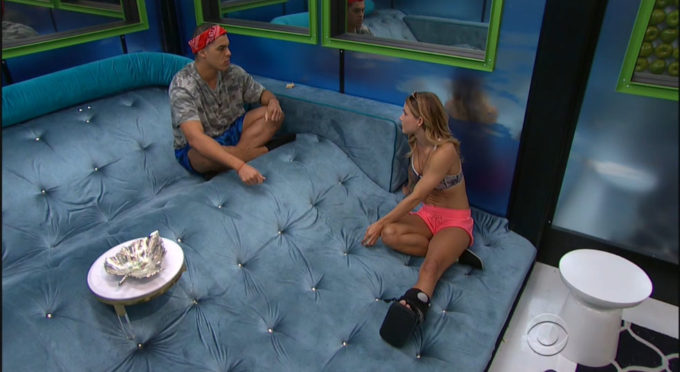 A little later, Josh is onto Paul and how clean he's appearing to everyone in the game. When Josh tells his concerns to Christmas she flips out. She does not want to hear any Paul slander. It's so, so weird to me. There'll be more on this later.
It's time to pick players for the veto competition. And it doesn't really matter this season since everyone throws comps left and right. So who cares, but joining Christmas, Alex and Jason in the veto are Kevin, Raven and Paul.
And then, just when I thought this episode was going to bore me to tears, SNL alum Bobby Moynihan shows up to host the veto competition. He's also there to plug his new fall CBS show "Me, Myself & I." Bobby comes in banging pots and pans and lets the houseguests know he's a huge Big Brother fan. I've actually seen him tweet about Big Brother before and he also mentioned the show in a couple of SNL skits.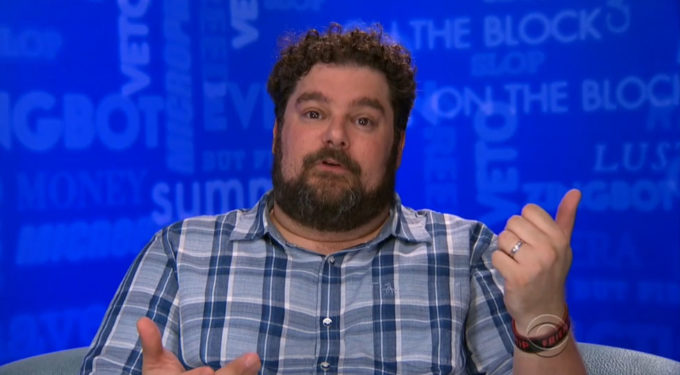 The best part, though, was his Diary Room session. It was the most real and unscripted of the season! Which is really funny when you think about it. And of course he said what we've all been thinking: these HGs are all idiots and should have gotten Paul out week one.
At the veto competition (that looks like something they bought from a Nickelodeon garage sale, Bobby gives us some of the best competition hosting in years. But I need to stop gushing about Bobby and get to the competition.
The HGs have to stand inside of a slap, punch, kick contraption and get slapped, punched and kicked (thought not hard enough  because Alex was unfortunately unscathed at the end). They then have to answer memory-based questions about sequences and numbers of slaps, punches and kicks.
Let's check out the results:
Round 1: Eveyone gets a point but Jason. Round 2: Raven, Paul and Alex get points. Round 3: Only Raven gets a point and takes the lead. Round 4: Everyone gets a point except Raven. Round 5: Everyone gets points except Kevin and Raven. Final Round: Everybody but Raven gets it right. That leaves a tie between Alex and Paul. In a tie-breaker round, Paul gets it right and wins the Power of Veto.
Now Paul can stick to his plan of winning veto and using it on Alex so they can send Jason home this week. But Josh doesn't want Paul to use the veto, so he goes to see if Paul will hear him out. He tells us that if Paul uses the veto, then all the blood is on his and Christmas' hands and Paul comes out squeaky clean.
But Paul doesn't take ideas from anyone else. His ideas and plans are the only ideas and plans. So no dice, Josh.
Josh is growing more and more suspicious of Paul, so he's back to asking Christmas what she thinks is going on with Paul. And since she refuses to hear anything against Paul, she shuts him down again and he walks away. Christmas isn't having that, so she gives him a nice lecture. Josh gives it one more try, this time talking to Paul and Christmas about not using the veto. More nope. Paul isn't getting blood on his hands and Christmas is weirdly obsessed with doing what Paul wants.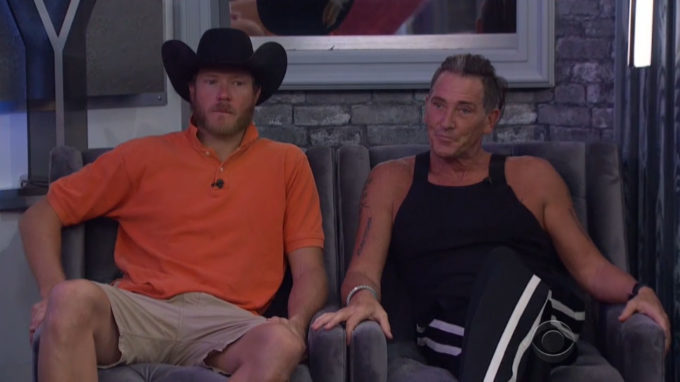 So let's just get to the veto meeting. Paul decides to use the Power of Veto on Alex. So Christmas names Kevin as the replacement. So they will evict whoever Paul wants them to evict this week.