Sounds the sirens! For the first time this season, Paul didn't get what he wants. Jason is officially the first minion to make his own decision in the game. Of course there will be major fallout from that, but it was fun to watch. And not only did Jason make his own decisions this week, he also held all the power as HOH and the veto holder. He's not clowning around. *Rimshot*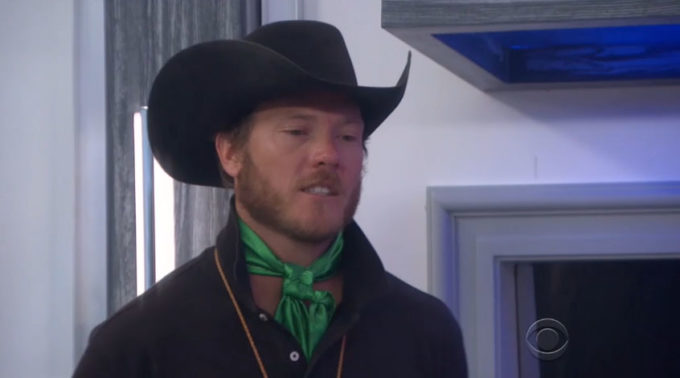 The episode picks up right after Jason nominated Matt and Raven for eviction. Of course they think Kevin is the target, and they're just pawns. But Jason quickly reminds us that isn't the case. They're the targets and one of them will go home this week if he has anything to do with it.
But Alex has other things in mind. She's been upset with Kevin for awhile now and she's trying to plant seeds against Kevin with Jason. She tells him that no one likes Kevin because he's mean to every one (OK, Alex, he's the mean one?). Jason concludes that he's the only one who likes Kevin and that Alex might be up to something shady by always talking smack about Kevin to him.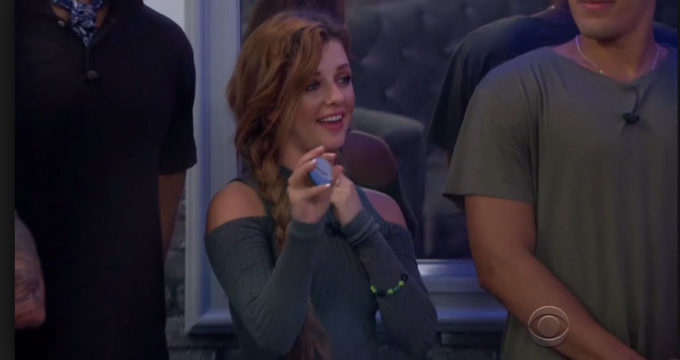 It's already time to pick players for the veto competition. Joining Jason, Matt and Raven are Josh, Paul and Kevin. And Kevin being drawn was the last thing a lot of those HGs didn't want.
And let's get right to the veto competition. It's the Hide a Veto competition which should really be called Trash the F-ing House. After all the HGs have hidden their veto cards, Raven is up first to start the hunt. All she does is mess up her own room so that it might be harder for hers to be found. Matt is up next and actually starts looking. But he runs out of time. Paul is up next. OK, this is going to go on forever, so I'm going to just skip to when someone actually finds a veto card.
Jason is the first person to find a card. Raven is the next person to find a veto card. And then she finds another one. That means there are only two left. Matt finally finds a veto, leaving one final veto to be found before the winning card can be announced. And Jason finds the final veto card. So let's see whose cards were found.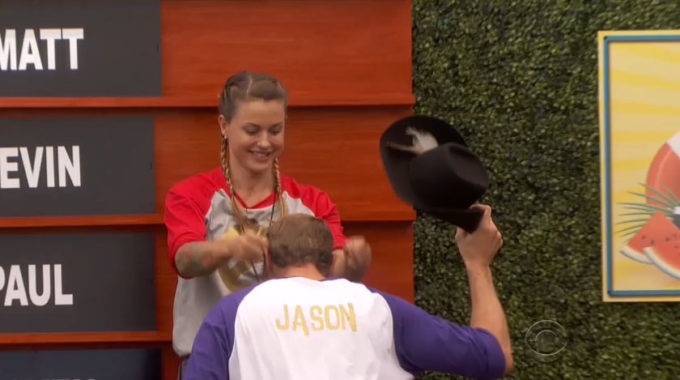 At the reveal, Josh's card was the first to be found. Matt's card was the second. Kevin's card was the third found. And Paul's veto was found next. So either Jason or Raven won the Power of Veto. The last card found was Raven. So Jason wins the veto!
And of course Matt, Raven and Alex are excited because now Jason can use the veto on Raven and put Kevin up and send him home. But first Jason wants to run the pawn idea by Kevin, so he asks Kevin what he thinks about going up just to keep Matt and Raven in the dark and blindside Matt at the end of the week.
Kevin doesn't understand that plan and is pretty sure that someone else is behind it because Jason wouldn't think of that on his own (ding ding!). Jason decides that if Kevin isn't comfortable then he isn't comfortable. He says Kevin is his pal.
So Jason goes to tell Paul and Alex that he's not going to use the veto. And they aren't happy. And that sketches Jason out. So he knows for sure he's not going to use the veto now. He knows Alex is up to something (bonus: on the Live Feeds, Jason was pretty sure Alex would vote Kevin out over Matt if he ended up putting him on the block).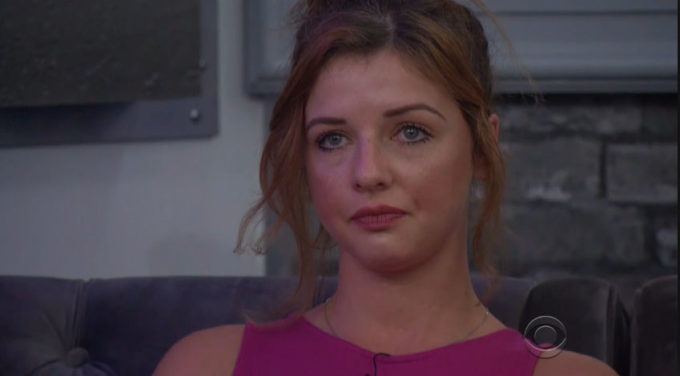 Even tough Alex and Paul pushed really hard for Jason to use the veto on Raven, he ends up closing the veto box, leaving it unused this week. And Matt and Raven were completely blindsided. What follows will make Thursday's episode worth the watch. We'll see you there.