On Sunday night's episode of Big Brother 19, the houseguests learned that the Den of Temptation curse unleashed a new competition on the house for the next few weeks, but details on Jessica's power remained vague at best.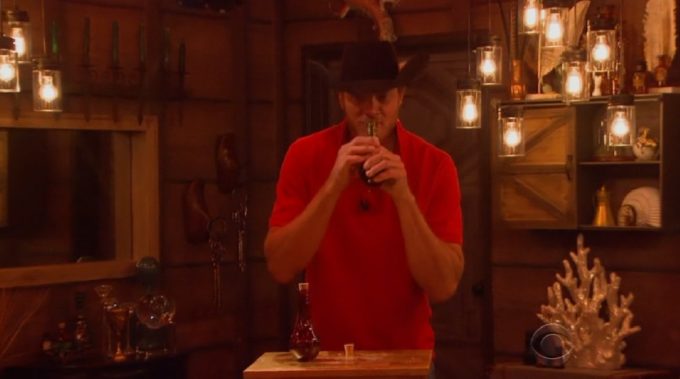 We jump right into the moment after Thursday's live show to Jessica telling Paul "I don't know who you're going to nominate now, but have fun with that power." Of course she's talking about her Halting Hex, but she's been both vague and a little wrong about the power's details since she first received it.
Elena and Mark are upset that they were blindsided by the vote that sent Ramses packing. And of course Josh starts picking at Mark right away, which reminds production to give us a flashback to 10 hours before eviction when Josh went all pots and pans on Mark in the house. There are some circus music noises and a few meatballs thrown out. You know, the usual.
Paul is a bit skeptical about Jessica's claims, so he plans to call her bluff. Jessica, however, thinks she can convince Paul not to waste his HOH on them this week, thus making her spend her power too soon. Paul lets Alex know that he thinks if there is a power, it will be invoked as soon as he tries to nominate them. Wrong, Paul. But I like where this is headed.
Elsewhere, there is trouble in paradise. Elena knows she has to distance herself from Mark if she wants to save her game. So she gets started on that. She kind of talks around the actual point with Mark, but she gives it to us straight in the Diary Room: She's not going to throw away her game for a guy she met "under 40 days ago."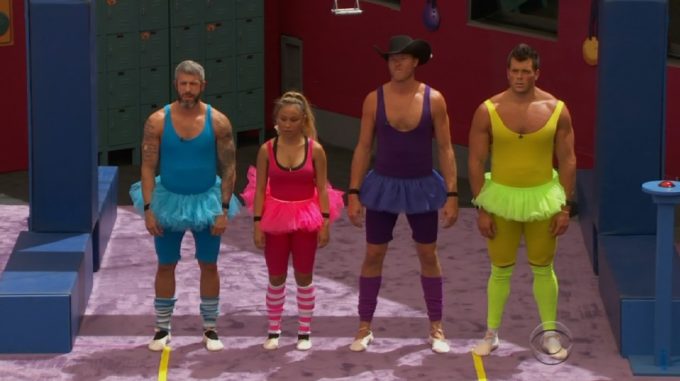 It's time for the houseguests to finally find out what the curse is from the final Den of Temptation. They all gather around and learn that for the next three weeks, there will be a Temptation Competition. The competition is completely optional, but if you choose to play and win, you're safe from eviction for the week. But if you come in last place, you become a third nominee for the week.
Right away, people start debating whether or not to compete in that new competition. Cody wants to compete, but Jessica thinks that will just show everyone that they're worried and cause some doubt with the power Jessica has.
One by one, the HGs are called into the den to decide whether or not they're going to compete. And instead of just saying yes or no, they have to actually drink a potion. Those drinking the yes potion were Jason, Matt, Alex and Mark.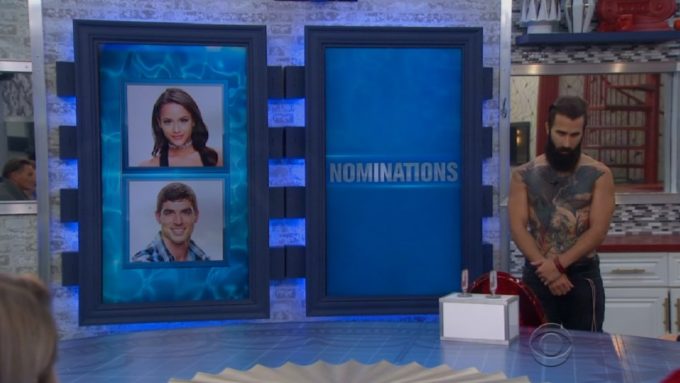 So those four players head to the backyard for the first Temptation Competition. And it's the dizzying Bowlerina game, tutus and all. In the end, Mark wins the competition and is safe for the week while Jason comes in last and will be the third nominee for the week.
At the nomination ceremony, Paul decides to call what he thinks is Jessica's bluff and nominates her and Cody for eviction. And he thinks since he was able to nominate them, they were definitely bluffing. Jessica gave Paul several opportunities to understand the power a little better, but he declined.
Can't wait to find out what happened with the Veto? Check our PoV spoilers for all the details!