Big Brother 19 introduced its first "Den Of Temptation" twist at the end of tonight's season premiere and it's a big one. Viewers will be voting for the "Pendant of Protection" so pay attention to the details.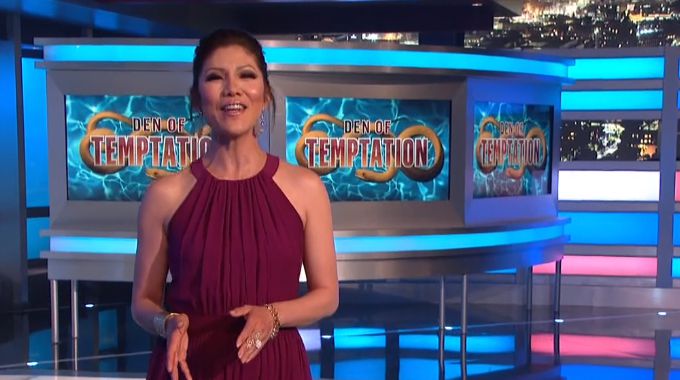 This season's twist for the "Den Of Temptation" is going to work a lot like America's Care Package votes. Fans can now vote for one of the remaining Houseguests to receive a special opportunity, but once they're voted for this they can't receive another chance. On top of that, just because they get voted in to the weekly Den of Temptation, it doesn't mean they'll accept it, but come one, they probably all will, right?
The first Temptation is the "Pendant of Protection" and gives its recipient the power to remain safe for the next three evictions. Wow, well that's a strong power. But as Julie notes, "every temptation comes with a consequence."
You can vote right now at CBS.com but you need to have an account set up to do so. Seems like the perfect time to get your Live Feeds on All Access, be ready to watch on Thursday night, and start voting! And make sure you start voting soon too because the official poll closes at 9AM PT (12PM ET) on Thursday. That's a quick window.
So who do you want it to be? Cast your official vote now at CBS.com and your unofficial vote here with us in our poll below. After you vote be sure to tell us 'why' in the comments section below.