CBS has just released their first commercial for the Big Brother 19 season premiere arriving June 2017 and they know we're ready and waiting in the countdown to this season's kickoff in less than two months!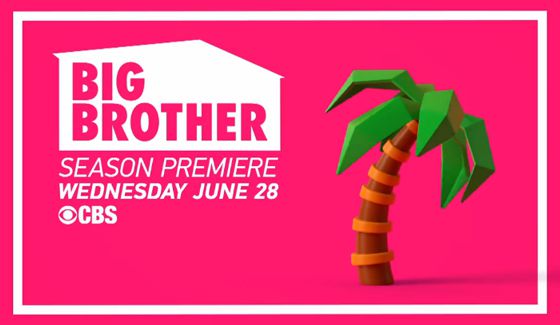 Here's our first warm-up with an on-air reminder that Big Brother is never far away as the new BB19 commercial reflects on all the good, bad, and ugly that CBS has to offer for our summer of fun. We've got it here and ready to watch.
The new season of Big Brother starts Wednesday, June 28, 2017 at 8/7c with a two-hour premiere and no mention of a two-night installment. Glad to see they could be changing things up a little after the past few seasons.
So what have we got here in the new commercial? Oh we've got tears thanks to a playful Victor, a broken Paulie, a distraught Bridgette, and a… well just a plain Michelle. She was crying most the time, right? Let's do a quick shift to the drama as we're reminded of that time Paulie brought Da'Vonne's daughter in to the fight. Ouch. Speaking of ouch, what Big Brother montage would be complete without a wipe-out by a few slippery moments on the field? Thanks again to Michelle along with a hard drop by last season's winner Nicole.
And if you're worried, don't be. "Julie's coming back," because of course she is! It wouldn't be Big Brother 19 without Julie Chen, right?!
So what do you need to get ready? Need a primer on past seasons? CBS is running a ONE MONTH FREE giveaway with promo code BBMONTH for All Access. Want to get preseason reminders and updates all summer long? Grab our free Big Brother App. Then be sure to join us on Facebook, Twitter, and by Email Updates. Lastly, if you're hoping to apply for Big Brother then you've got just a few days left.
Click here to sign-up now & get a free month with promo code BBMONTH

Big Brother 19 Summer 2017 Promo:
https://youtu.be/KKDdiSK4a-Y