It's been a long dramatic season of Big Brother 19. From a night one eviction to a self-eviction to a Battle Back to fight after fight, it's been anything but boring (despite what people on Twitter say). And I've had my work cut out for me this season, compiling the Ewws and Ahhs from every week.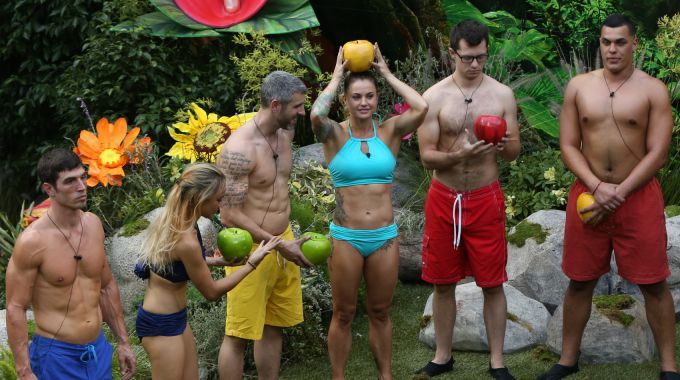 So, needless to say, it was pretty easy to assemble the 10 worst moments and 10 best moments from the season. Most of these appeared in previous editions of Ewws and Ahhs from throughout the season, but I've thrown in a few new ones that have take shape here and there throughout the season.
Side note: It was funny going through past posts and seeing how my opinions have changed. Back in week one or two, I even liked Alex for a brief moment. What a season! OK, let's get down to it. I'm dividing them up into the two categories, starting with the worst first, because that's more fun. I'm not ranking them, though, because that's just too hard.
The 10 Worst Moments From the Season
Cameron is evicted. Anyone who knows me and has read my articles this season should expect this to make my list. Not only do I DETEST night-one evictions (seriously, how cruel), but I really dug Cameron. I felt like he was this new nerd/superfan/cool hybrid that was going to play a great game. But, as we know, that didn't happen. See the next entry for more on that.
A vet joins the cast. Specifically, Paul. And yes, Paul joining means Cameron had to go. And that bummed me out, a lot. I was a Paul supporter during Big Brother 18, but like a lot of fans of this show, I don't like vets returning unless they're all vets. So I was already skeptical when Paul came in. But as soon as he started handing out protections and getting advantages himself, I knew Paul's BB18 popularity was toast. Paul lost a lot of fans this season so I can't help but wish he would have turned down the offer to play again.
twitter-tweet" data-lang="en">

Fans: Wait, an ALL new cast?? Yay!!
*Back @ #BB19 HQ*
Meehan: Wow. Fans are happy. There's no way to screw it up now!
Grodner: Hold my beer.

— Big Brother Network (@bigbrothernet) June 28, 2017
Megan walks. What a waste. I don't care what her reason for walking was, she should have figured out a way to stay or she never should have agreed to be on the show in the first place. At any rate, they should have let Cameron come in and take that spot. So many people would have killed to have that spot and she just threw it all away because she came in playing a trash game and got caught up in it too early.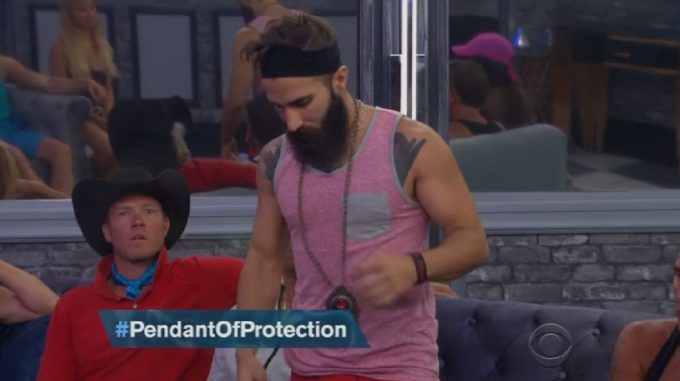 Cody's move/Paul's protection. This one is kind of a double eww. On one hand, Cody was making a good move, but he should have known better. Why wouldn't he think Paul won the protection? That being said, Paul winning the protection was annoying. But had Cody just held out and not gone for Paul at that moment, the entire season could have played out differently. But it was still the right move, just not for Big Brother when you know the vet is going to be protected.
Mob mentality. One of the most annoying parts of this season was the mob mentality. It started with Dominque. When she became the target, she was isolated and treated like garbage. And since that worked out so well, week after week, the target was shunned, isolated, insulted and attacked up until their evictions. It was very unnecessary gameplay and often lead by Paul, which did nothing for his already fading popularity outside the house.
Jessica's stupid move. Hands down the worst move of the season was made by Jessica. She had ALL the power. She was HOH, she had the Halting Hex, she won veto. Oh, and Cody had just won the Battle Back. They could have made a bold move. They could have struck at Paul or one of his strongest allies. And for a minute Jessica wanted to put Paul and Josh up to ensure Josh went home, but Cody told her to just leave Ramses up. And she did. And Ramses went home. What a waste.
Cody tries to throw safety comp, fails. You know, for being touted as the only other two people to play the game besides Paul, they sure made some really dumb moves. From Jessica's move mentioned above, to this one made by Cody, I just can't roll my eyes enough. First of all, Cody wanting to throw the competition was stupid. What a lot of people don't realize, though, is that he wasn't paying attention to the clues they were given for that competition that week because he was busy being bitter and getting Jessica ready for eviction. And even worse, he messes up the competition and gets an answer correct and doesn't come in last place. So he isn't automatically nominated and when he isn't drawn for veto, his fate is sealed. Dumb moves all around.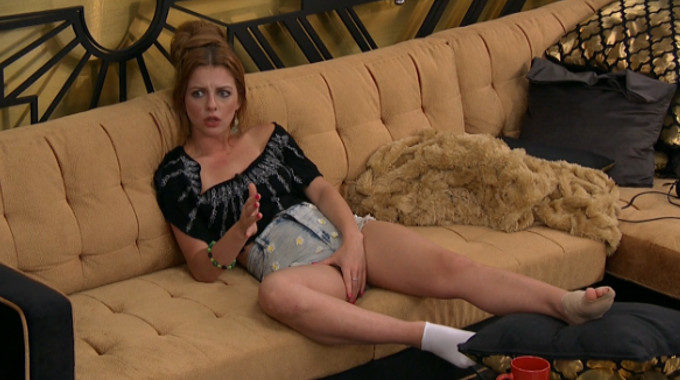 Raven. Just Raven. From her outlandish tales to her scab-eating delusions, I can't think of a HG more ridiculous. I won't get into what a lot of people suspect is Munchausen syndrome, but I will say her goal of bringing awareness to her alleged disease has backfired majorly. She's in for quite the rude awakening after she leaves for home this week.
Matt disrespects the game. Matt caught a lot of flack throughout the season from throwing competitions and saying he wanted to lose to Raven or Paul. But nothing made fans more angry than when he broke all the Have-Not rules during the week he was set to be evicted. He said he did it just to be sure Raven got to stay, but fans weren't having it. Plenty of people would kill to be in that house and eat slop and sleep in a Have-Not bed.
Christmas wins the HOH. We saw a lot of competitions thrown this season, but nothing was quite like the sprinting one Christmas won with her broken foot. Every single person playing was DQ'd for a false-start, leaving Christmas as the last one standing, thus giving her the HOH win. No one even had to try to run. What a joke. Strategy in Big Brother is important, but when it plays out like this, it's just insulting to fans and past and future players of the game.
The 10 Best Moments From the Season
Grodner's interviews. We didn't get to do evicted HG interviews this season, but CBS gave us the chance to do weekly interviews with Co-executive Producer Allison Grodner, and for that we are thankful. We learned a lot from Allison this season. Not only did we get a better insight to what the evicted HGs were thinking, but she let us in on some inside info that we never knew before. Thank you, CBS and thank you, Allison.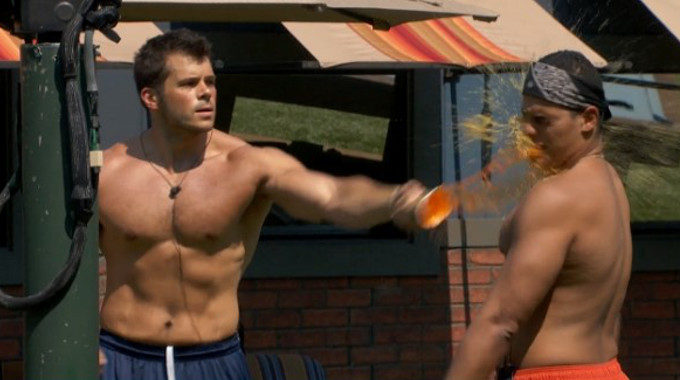 Drama. Despite the annoying mob mentality, we did have a lot of entertaining drama this season. Mark and Josh's comical spats sometimes seemed like lovers' quarrels, but were also oftentimes pretty heated and scary. We had a number of times where house arguments got so intense they had to take the feeds down. Josh was usually involved in the fights, but it was usually Paul who orchestrated them. So, thanks, Paul?
Cody wins Battle Back. If Cameron didn't get his second shot at the game, then it had to be Cody. Of course Cody didn't get to make  much of change in the game since Jessica made the horrible move I mentioned above, but it did make the HGs sweat a little.
Jessica uses the Hex. I was happy that Jessica had the Halting Hex to use so that she and Cody could throw one wrench in Paul's game this season. Hey, you can't have a potential game winner who didn't have to struggle at least a little throughout the season. Too bad the Hex power didn't earn them more time, but that narrative was spent anyway.
No jury battle back. I was so relieved to hear this news. There were too many chances at safety or protection this season, so bringing someone back into the game again would have just been painful. And it would have been Cody, I'm sure, and as I already mentioned, that narrative was just tired. We needed to move on.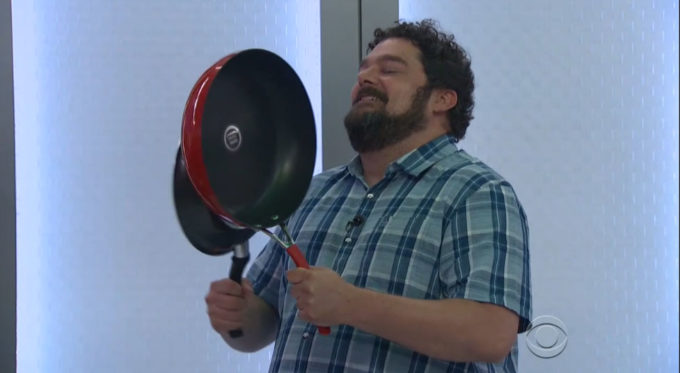 Bobby Moynihan. Clearly the best special guest the house has ever seen, Bobby was also one of the best parts of the whole season for me. That's probably just because I've grown bored with the season, but it was nice for a fan of the show to get a chance to come in, host and deliver some really good Diary Room sessions.
Josh's goodbye messages. I've never seen a player use goodbye messages for strategy. I don't know if they just previously weren't allowed or just weren't smart enough to do so, but I give Josh major props for revealing Paul's secrets to Jason, Kevin and Alex. It could very-well earn him some votes in the finale. Good job, Josh.
Celebrity Big Brother. It's not really about the season, but when Julie announced Celebrity Big Brother, it gave me the push I needed to make it through the rest of this predicable season. I cannot wait for that edition of the franchise to air this winter and I hope to see you back here reading my thoughts on it!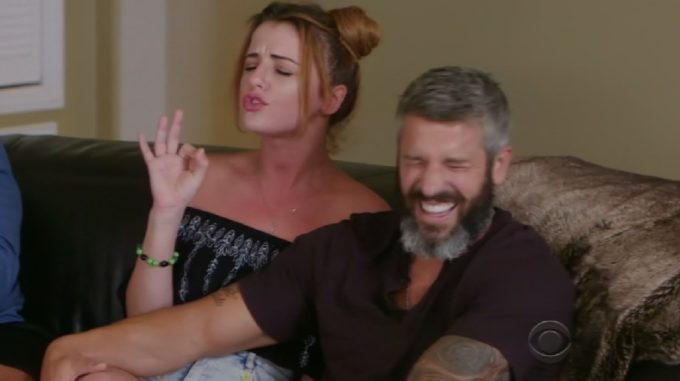 Jury Footage. It was so nice to finally see Raven get hers in the jury house. Her delusions were contested by Elena, Mark and Jason and it was hilarious. It was also fun to finally see Elena and Mark realize how dumb they were in the house for falling for all of Paul's lies. They were some of his biggest minions, so to see them realize that was quite interesting. Whether or not their new knowledge will impact their jury votes is yet to be seen, but there's a definite possibility.
Kevin. I just want to take this final spot to honor Kevin. He was a refreshing light in a pretty dark season. Kevin wasn't a perfect houseguest. He didn't win any competitions, he followed Paul's commands and he said some questionable things here and there, but he was a class-act compared to everyone else in the game. And he was pretty funny, too. All those reasons are why he's getting my votes for America's Favorite Player.
You've read my list of best & worst moments of the season, now share yours too!