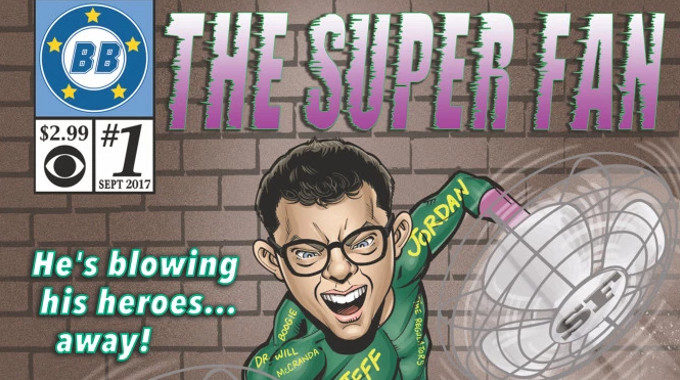 The Big Brother 19 "BB Comics" gallery has arrived ahead of Wednesday night's busy episode featuring not only the annual comic crazed competition, but also the next eviction, likely taking place later today. Here's our first look at the images plus a link to see much of the rest of the designs.
EW.com shared the evicted Houseguests images for everyone so far this season on Big Brother so we'll be waiting to see what's going on with for Kevin, Paul, Christmas, Josh, and Alex.
We did hear from a very grumpy Paul that he didn't like being the "toxic toilet" or something similar and how it referred to him as a potty mouth. I thought it would have been more of his toxic game that had sullied so much of the season, but we'll have to see what it turns out to be.
Here are a few of the BB Comics covers and you can find the rest at EW. Most of these themes are meh and could have been drawn based off their preseason bio releases rather than the actual game. "It's funny because it's true" doesn't always work.
Gallery: Big Brother 19's 'BB Comics'
Source: EW.com
Credit: Andy Smith, Brad Vancata, Robb Miller, Steven Gordon, Tom Nguyen, Michael Borkowski