Get ready for tonight's special Big Brother 18 results featuring who won Battle Back to secure a returning spot this season from the first five evictions. We're ready to see the twist play out after a month of building suspense.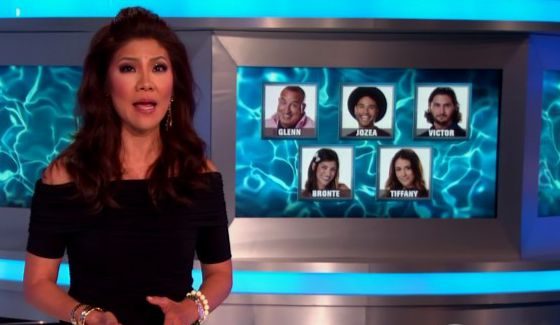 By the end of this show we'll see who won each of the four competitions starting with the Berry Balanced HoH comp and running through all of them so far following tonight's spoilers and sneak peeks. Will your favorite return to the game? Let's find out!
We've got nothing but an hour of competitions to watch so it'll be interesting to see how well that works out. Maybe we'll get some more bonus Big Brother episodes from time to time if CBS likes the ratings we bring in so be sure to keep watching!
First round is going to feature the first two evictees of the season: Glenn & Jozea. Both are confident they've got what it takes, but Jozea is taking it to a whole other level as he again calls himself the Messiah and is ready to walk on logs (instead of water, he says) to win this competition. Good grief. Whoever wins this first round takes on Victor, then Bronte, and finally Tiffany.
Big Brother 18 Battle Back:
Round 1: Glenn Garcia vs Jozea Flores – Jozea wins
One little twist on the return of the Berry Balanced comp is there is a "poison berry" that will knock out your opponent's current column of berries. You must collect 20 berries (instead of 40) but if you fall the current column of 10 is wiped out.
Jozea keeps falling but then finds his footing. Glenn decides to try for the poison berry… but he's just a second too late and he's too late! Wasted poison berry.
Now Jozea tries for his and… he gets Glenn. Jozea keeps making strong progress and wins. Glenn is out while Jozea moves on to the next round to face Victor.
Round 2: Victor Arroyo vs Jozea – Victor wins
They've changed it up and we've got the tennis comp from the second HoH challenge. They must bounce balls in to rackets featuring their opponent's face. Jozea can't aim at all. This looks near impossible. Victor gets the first one while Jozea continues to struggle.
It comes down to a tie then Victor gets one more with one left to go… Victor wins!
Round 3: Bronte D'Acquisto vs Victor – Victor wins
We've got the Euro Trippin' set up and they must study scrolling pics on screens then run back to the booths and answer questions. First to finish will win.
Lots of struggles and Bronte finally starts just swapping out tiles and trying all combinations… Victor tries to do it right and wins!
Round 4: Tiffany Rousso vs Victor – Victor wins
It all comes down to this final comp and it's a BIG one. They must build a puzzle on the wall and listen to clues in the music to help assemble it. This is HUGE and looks very tough.
Victor is cruising through but Tiffany says his pieces are in all the wrong places and she's right. But her's are too! They both have to shift the whole thing up a row. Who gets it first? Victor! He wins round four and is heading back in to the game.
Big Brother 18 Battle Back winner is… Victor Arroyo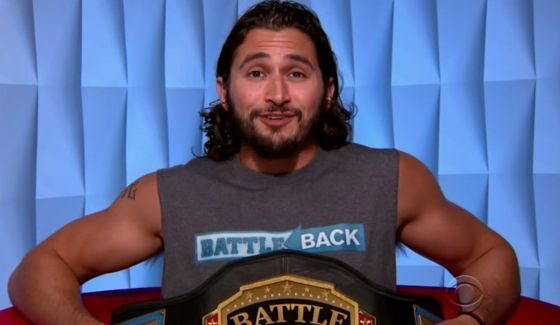 Victor told me he would target Paulie then Frank, Corey, and Nicole if he got back in. BUT when the comp was over Tiffany whispered to him to trust Frank and not Day, so maybe this will change. Hmm. I'd expect him to work with Paul for sure and Paul is tight with Paulie so this should be interesting!
Are you happy with how tonight's results turned out? Don't forget there are lots more spoilers coming up with the HoH comp, nomination results, and Veto comp on Saturday. We should have spoilers from the first two once the Feeds are back on later tonight.
Feeds return tonight at 9PM PT (12AM ET) Join us on there with the Live Feeds' Free Trial & see what the fuss is all about.