Battle Back is over (spoilers here) and the Live Feeds have returned to reveal who won HoH this week after Thursday's eviction and the returning HG joined the game once again.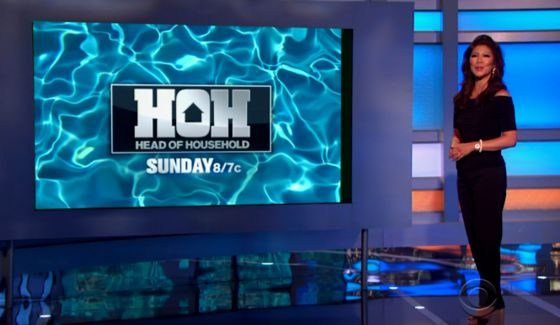 Now we have the results for which HG won and who was selected as the new Head of Household. Ready to find out who will be calling the shots for nominations this week?
Big Brother 18 – Week 5 HoH winner:
James is the new Head of Household.
Sounds like the HGs competed in an endurance comp and we didn't get to watch it on the Feeds. I'm FURIOUS about that. We've been blocked now from TWO comps that could have been on the Feeds. Utter nonsense. Highlights of the season and we're getting blocked by production on this. Furious.
The comp was supposedly the wall comp that James won last time so no surprise here if he pulled it off, but his noms? You may be surprised. I've got the Nomination Spoilers right here.
What do you think of these results? Jump on the Feeds right now to see what happens next!
Nominations were on Friday already so we've got those spoilers for you now too. Download our Big Brother App then join us on Facebook & Twitter for the updates.