Results are in on which Houseguest was voted out last night from Big Brother 18 and the spoilers for the first Round Trip ticket reveal? We've also got details on a new twist that brings in the viewers for a chance to change and influence the game.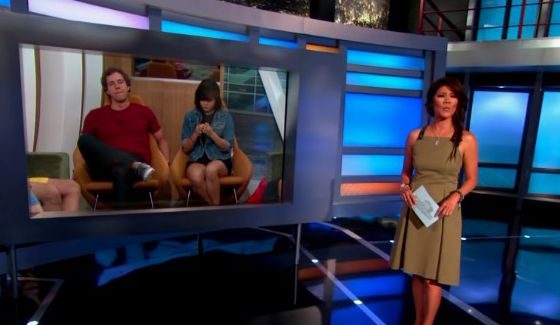 We've watched as Victor Arroyo returned for eviction to secure a second chance in the Big Brother house and he's managed to dodge the Block this week when the house targeted the threat duo of Frank Eudy and Bridgette Dunning. One of them will be voted off, but will they really be gone from the game?
Ready to find out who was voted out and who takes control next? Here is our live recap for Thursday with the latest BB18 results. You can download our Big Brother App, find us on Facebook & Twitter, and get our Email Updates so you never miss anymore Big Brother spoilers all summer.
Frank's time looks to be about up after he fell on the wrong side of Da'Vonne's sights as she's about to eliminate her second straight target this week after Tiffany's elimination last Thursday. Nicole better be fighting hard for that HoH win tonight or she could become the third casualty of the soft power Veteran Houseguest.
Julie announces to the Houseguests their Round Trip tickets will expire in four weeks with the final use on August 18th's live eviction show.
Once we're through this next eviction the Houseguest will have his or her Big Brother Airlines card revealed to either go back inside the house or on off to their final destination.
Big Brother 18 Week 5 Votes:
Da'Vonne votes to evict: Frank
Paul votes to evict: Frank
Paulie votes to evict: Frank
Nicole votes to evict: Frank
Victor votes to evict: Frank
That's enough votes.
Michelle votes to evict: Frank
Zakiyah votes to evict: Frank
Corey votes to evict: Frank
Natalie votes to evict: Frank
By a vote of 9-0, Frank Eudy has been evicted from Big Brother 18. Time to find out what happens with that ticket of his.
Big Brother 18 Week 5 Airlines Ticket:
Will this evictee have a one-way ticket or a round trip back in to the house… No! Frank has a "One-Way" ticket and he's done for the season.
Big Brother 18 Week 6 HoH comp – "Perfect Shot":
HGs must roll a ball all the way down a wavy board. They can practice all the way before rolling the final red ball. If no one gets to the end on their official roll then it goes to the high score.
The show ended before we could find out who won so now we're going to jump on our Live Feeds and see who won the comp. Spoilers coming up.
Lots of big events coming up this weekend with the nominations and Veto comp so before to check back in with us over the next few days for more spoilers as we go.
When tonight's episode ends we'll be racing back to the Big Brother Feeds to watch the fallout from tonight's eviction & HoH! Join us on there with the Live Feeds' Free Trial & see what the fun is all about.