Sure Big Brother Over the Top is going down and we're loving it, but we can't forget about two of Big Brother 18's fan favorites Victor Arroyo and Paul Abrahamian. So what have the Sitting Ducks been up to since leaving the Big Brother 18 house?
Well first of all Paul and Victor, along with Da'Vonne, were chosen to appear on the Bold & The Beautiful. The trio taped their episode shortly after BB18 ended and the episode is set to air on October 25.
Before the Bold & the Beautiful episode airs, Paul and Victor are heading to Canada for a Friendship Party at The Ranch Roadhouse in Edmonton, Alberta on Saturday, October 15th. The day after the party, Paul and Vic will be on hand for an autograph session for the younger fans who couldn't make it to the club.
Victor has already spent some time doing radio interviews and fan meetings here and there but he's also found some time for a little partying. "I have been in a bubble for 3 months – need to get this out of my system!" Victor tweeted after a fan told him to slow down!
Meanwhile, Paul has been working on some new shirts for his clothing line. And of course they include his favorite BB18 catchphrases "Pissed," Never Cared" and "Friendship!" And speaking of Friendship, Paul decided to get some permanent friendship in the form of ink. Check out his latest tattoo!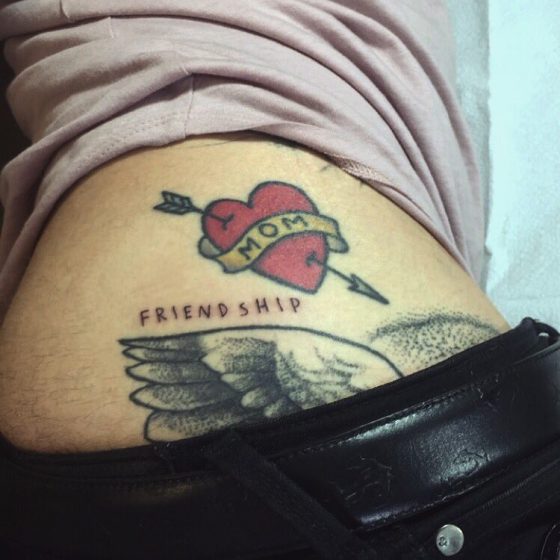 So what's next for The Sitting Ducks? We plan to check in with them officially when things quiet down a bit, but there's already been some social media talk of Victor heading back to Los Angeles for good. We'll keep you posted.
Click images to view larger
Photos courtesy of Paul and Victor's Twitter accounts @deadskulltweets and @elfitvic