One of the Big Brother 18 Twists revealed during Wednesday's premiere episode forced the sixteen Houseguests in to teams of four, each with their own returning HG. Not to be confused with BB14 which had sixteen HGs, including 4 returning HGs, split in to teams of four each with their own returning HG. Oh, wait. Anyway, who knows how long these teams will last, but you better get familiar with the divisions as the season gets started.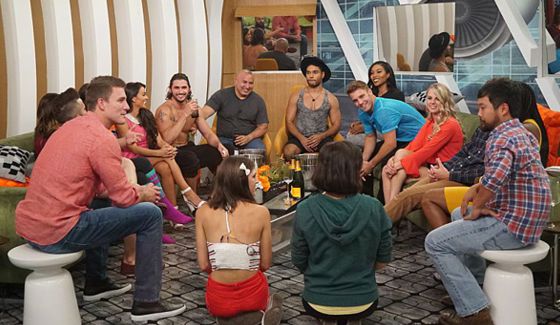 While the teams each came up with their own ridiculous names, which we'll cite so you can keep track, I'm going to stick with their respective former HG's name as the identifier because I just can't with those. So let's see how things split up last night for the Big Brother 18 teams.
Each team was picked schoolyard style with the only requirement being the choosen HG had to be the opposite sex of the previous pick. Each pick then selected the next member until each team had four. Glenn was the last to be picked and Paulie was the second to last after he was nearly picked first but then Da'Vonne went with Paul instead. That could be a big "Oops."
Team Da'Vonne (Team Big Sister):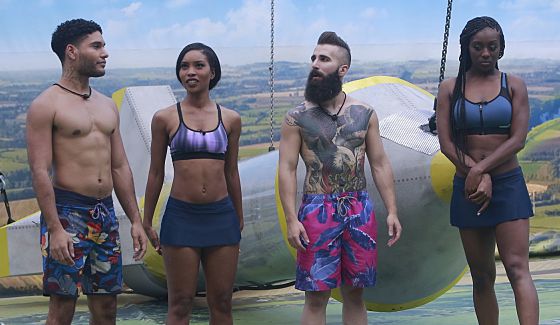 Team Da'Vonne (Team Big Sister)
Da'Vonne Rogers
Paul Abrahamian
Zakiyah Everette
Jozea Flores
Things don't look good for Da'Vonne as her newbie teammates appeared solidly against her during their private talks together as well as their DR sessions in the season premiere. Sure, it's early and they could bond, but Da'Vonne is probably going to wish she had stuck with Paulie during that initial confusion that landed her Paul instead.
Team Frank (Team Category 4):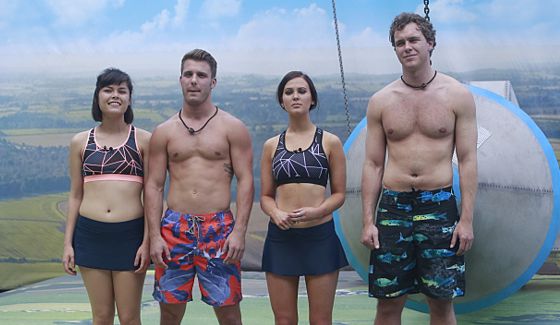 Team Frank (Team Category 4):
Frank Eudy
Michelle Meyer
Paulie Calafiore
Bridgette Dunning
I'd say Frank's team chose very well during the premiere with a solid group of performers and strong Big Brother know-how in this mix. Michelle has a big mouth and could cause friction around the house for their team, but the rest could work to offset her if that happens. I could see this group coming together well and going the distance.
Team James (Team Unicorn):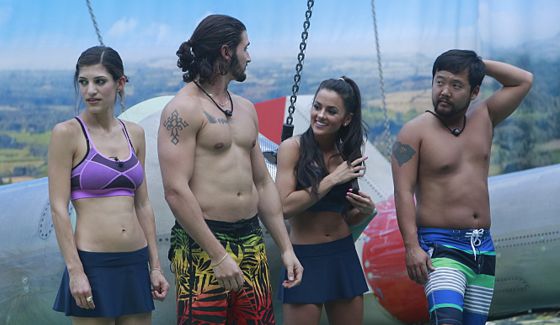 Team James (Team Unicorn)
James Huling
Natalie Negrotti
Victor Arroyo
Bronte D'Acquisto
James spent much of BB17 chasing after Meg. Will Natalie be that new center of attention for him? Not a bad team here so far and Victor was obviously thrilled to get to spend more time with Natalie. Meanwhile there's Bronte who introduced herself like the dinosaur rather than the poet. She's going to take some getting used to.
Team Nicole (Team Freakazoids):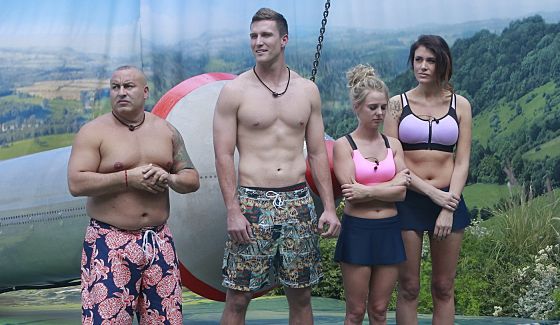 Team Nicole (Team Freakazoids)
Nicole Franzel
Corey Brooks
Tiffany Rousso
Glenn Garcia
Well this team was short lived. They'll be facing an eviction right off the bat with one of these four heading out the door tonight during the second episode of the season. Can't say they didn't have their chances though after it took three straight loses to wind up here. Whoever gets the forth consecutive loss is heading out to meet Julie.
If you had the chance to pick a team to join, who would you want to play with this season on Big Brother? Cast your vote below and share your thoughts in the Comments section.
click images for full-size views