The Power of Veto competition arrives later today for the final five remaining Big Brother 18 Houseguests with the pressure on for the Sitting Ducks to secure safety for one of them before the upcoming early eviction.
Update: Veto Comp is underway as of 1:15 PM BBT this afternoon.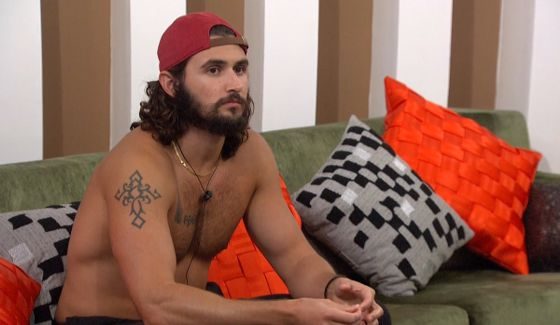 There's been no secret kept this week as to which of the guys is the target to go but that doesn't let the other Duck off the hook. Should the target secure his safety then it'll be the end of the road for his partner.
Corey informed Victor during the nominations speech that he was the main target this week so if he doesn't pull off the Veto win today that'll likely be it for his game and he'll be evicted for the THIRD time this season. That's pretty silly, but you can't blame Victor for taking full advantage of the season's twists to keep his game alive and going strong.
Paul is the backup plan and he knows he'll be in trouble if Victor escapes with a PoV win today. After the nominations we saw Paul go up to talk with Corey and Nicole about their game move. He was playing it smart by staying calm and not calling them out, but he wanted to know if there was any chance for their F4 to recover and move forward together. Corey wouldn't give him a direct answer so that's not good for the guys. I think he knew the answer already, but either way the talk gives him the angle of willingness to not be immediately against them. But don't worry, he is.
If anything does happen today with the Veto and either Paul or Victor gets the win then we can expect him to save himself and James will go up as the renom. There's no chance of Corey sending Nicole to the Block. And before you consider it, there's also practically no chance of James being willing to save either of the guys and voting out Nicole should he win today. Yes, it'd be dramatic, but James has a good thing going and won't risk his F2 with Nicole to keep another pair alive in the game instead.
Nicole is of course anxious about the Veto comp and wants to win to keep the noms the same, but she should feel confident that even if one of the Ducks does win then Corey won't be putting her up on the Block. He won't do it. There's just no danger of her going this week and it'll be her 12th straight week without venturing near the Block.
As for what the comp could be, HGs have mentioned hearing a zip line sound coming from the backyard construction which would suggest a challenge like BB Comics, though it could be a twist on that and be any sort of memory game. Or the zip line sound could have just been a cable holding up a background banner. We won't know until the comp is over and Feeds are back.
Nicole, Corey, and James are worried the competition could be something physical since they're still hurting from that HoH comp while Victor sat and watched so he's not physically restricted like they are. Hmm, now that'd be interesting. I suppose there is a good bit of running around in a BB Comics type challenge, though I imagine by now they could all move for a few minutes to complete the task.
Speaking of timing, if this is an individual comp we'll probably see the Feeds down for around 5+ hours since these things take a long time in the one-at-a-time format. Once Feeds are back though we'll have all the spoilers and send out the alert on our app.
What do you want to happen today in the Big Brother Veto comp? Are you hoping to see either Victor or Paul win his way off the Block or would the drama be better for them to both remain on the Block this week? Share your thoughts below.
Download our Big Brother App, join us on Facebook & Twitter, and get our Email Updates for more.