There's another new twist on Big Brother 18 and this time it's putting the viewers inside the game. Well, not literally of course. Instead we'll be voting to send advantages to Houseguests of our choosing and it's called "America's Care Package."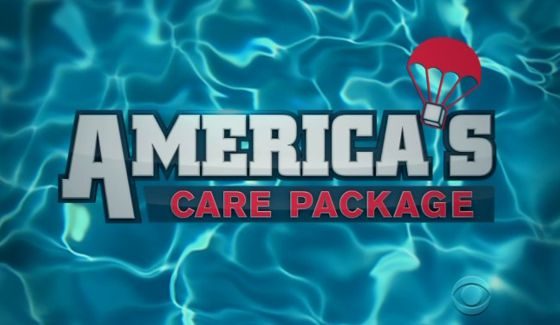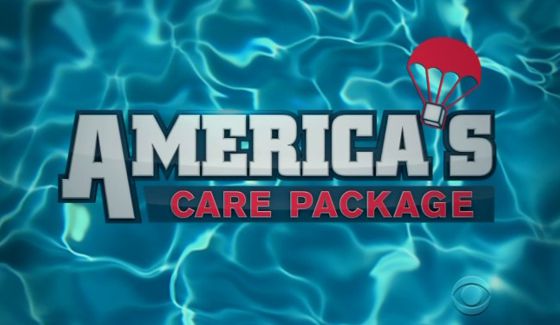 Each week from now through late August we'll have a once a week vote that lets us pick which Houseguest should receive something special that ranges from a Never-Have-Not Pass to Co-HoH, but there's a catch so you'll want to plan carefully as you vote.
Since even the Big Brother twists have twists you'll want to be sure to pick carefully on this one. Once a Houseguest has been awarded a care package gift then that's it for him or her and they will be removed from the following week's ballot.
Now to help you plan around that hitch CBS has gone ahead and released the full list of gifts available both current and pending. Of course that also opens us up to sabotaging Houseguests by using up their chances on weaker gifts. Like say, maybe you don't want Paulie to have a chance at "Super Safety" in a few weeks so you vote him now for the Never Not Pass instead.
Each round you'll have twenty votes a day to distribute to your liking and the voting has already begun. The first round of voting has already begun and it ends in just a few more hours! Here's the full list of upcoming care packages along with when voting will be held for each round.
Big Brother 18 – America's Care Package schedule:
Week 1 – Never Not Pass: Voting Ends 7/29 @ 10 AM PT (1 PM ET). The winner of this care package cannot be named a Have Not for the rest of the season.
Week 2 – Eliminate Two Eviction Votes: Voting Begins 7/31. Power to prevent two HGs of his/her choosing from voting in this week's eviction.
Week 3 – Super Safety: Voting Begins 8/7. Holder is safe for the week, but must wear a "Super Safety" costume all week.
Week 4 – Co-HoH: Voting Begins 8/14. Winner shares all HoH perks and picks one of the two nominees.
Week 5 – BB Bribe: Voting Begins 8/21. Recipient gets $5K to influence one HG to do one thing. No splitting it up.
Big Brother 18 – America's Care Package winners:
Voting is being held at cbs.com right now so get over there and start making your pick for who should get the Never Have-Not Pass this week.
There are some really good advantages in there. Two eviction votes could be interesting, but if it's a landslide then it won't matter too much. Safety for the week is incredible and I'm assuming the Co-HoH also includes safety that week since CBS says it offers all the perks of being HoH. Now that bribe one reminds me a lot of Vanessa last season offering HGs thousands of dollars to do her bidding. That's an advantage that will need to be kept very quiet as it's sure to create some jealousy!
Overall these look like a fun game to play along for the next few weeks. Who do you want to win each gift? Share your thoughts below and get to voting now!
Update: Houseguests learned about the packages and how it'll play out. They know there will be five rounds and America is voting. HGs learn all the rewards must be opened in front of everyone and there are no secrets as to what it is or who won it each round.
Update 2: Natalie won the first vote! Congrats to Natalie. She won't have to sleep in the HN beds or be on Slop for the rest of the season. The HGs were all gathered in the backyard for the reveal as I suppose it's meant to look like it was airdropped in.