Frank Eudy became the first Veteran Houseguest to be evicted from Big Brother 18 when the votes unanimously turned against him over his ally Bridgette. Now on the outside of the house, having missed Jury by just one round, Frank let us know what was going on in the game.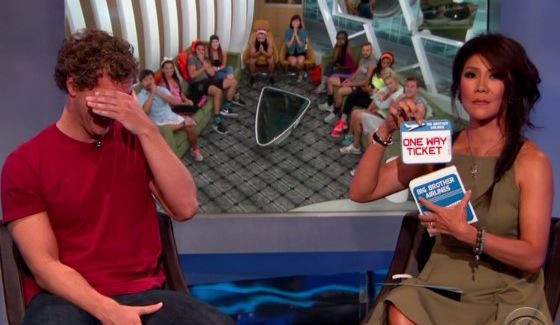 We got to ask Frank about the betrayals he faced, why he revealed his Roadkill nom, who is playing the best game right now on BB18, and more. Read to see what he had to say about his return to the Big Brother house.
Big Brother Network (BBN): You trusted so many Houseguests this season that maybe you couldn't really trust. Who do you think betrayed you the most?
Frank Eudy: That is a hard question because I really am still unsure about that. The game is so hard because you don't know who you could trust that you maybe did or did not. The only person that I really could trust was Bridgette, everyone else I tried to keep at an arm's length.
BBN: Why did you decide to reveal your Roadkill wins and did you consider keeping them a secret?
Frank: I did consider keeping them a secret, initially especially. The main reason I revealed them was because I felt safe in my alliance and I wanted to build trust with them. I thought revealing the fact that I had won would do that. At the same time, if I don't tell my alliance and I put up someone they didn't want up, then I create distrust. Every alliance can be shaky in big brother.
BBN: You spent less time on the Block this season than BB14, but which one was harder and why?
Frank: BB14 was definitely harder. Being on the block so much and having to win puts a lot of pressure on your game and makes it harder to build a social game.
BBN: Who is playing the best game right now and can they win it all?
Frank: I think Nicole is playing the best game right now but I do not think that she can win it all. Eventually, her and Corey will get separated. Whether it is her or Corey that goes home, she won't make it to the end.
BBN: Thank you, Frank.
I was sorry to see Frank go this week but he definitely played the game hard. Perhaps too hard and too soon, but I still enjoyed that he didn't give up and gave us lots to discuss on the Feeds. Now we'll have to see if more Vets will follow his path as the newbies may start to wise up that they're not invincible after all.
For some serious throwback Frank time, check out my original interview with him from back at BB14.