Another season, another batch of Houseguests waiting to entertain us with Big Brother 18 and I can barely wait another week to see how it all kicks off. We'll soon get to know our Houseguests and find our favorites, those not-so-favorites, and everyone in between. So who is going to stand out for the biggest moments and the biggest flops? It's time to make our thoroughly unsupported opinions on people we barely know!
Update: Voting has ended and we have your poll results here!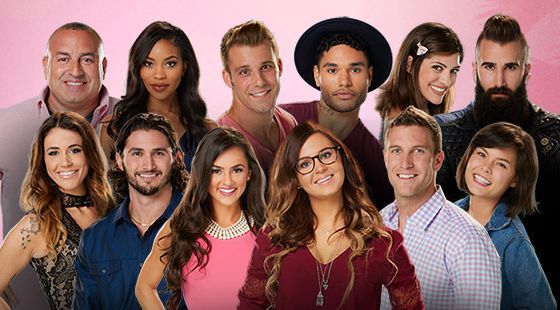 Before we get to pull back the curtain and start up our Feeds I thought it'd be fun to do a round of preseason polling for the new BB18 cast members with a series of superlative categories. Then as the season goes we can come back to see who met our expectations, who exceeded them, and who really let us all down!
Branden and I worked on this list along with taking suggestions from readers on Twitter so I think we've got a fun spread of ideas in the mix. It'd be easy to let this list go on and on, but we had to cap it somewhere so let's go with these. I'll first list out the categories then you'll need to scroll down the list of polls below and vote for your pick to win the category.
Ready? Pick up those stones and start casting hasty judgments because "welcome to Biiiig Brother!"
Big Brother 18 Superlative Categories:
Most likely to be Evicted First
Most likely to Shout/Scream in the Diary Room
Most likely to Streak
Most likely to Start A BB18 Catchphrase
Most likely to Scrub a Toilet with another's Toothbrush
Most likely to Have a Showmance
Most likely to Ruin Their Game for a Showmance
Most likely to Threaten to Self-Evict
Most likely to Volunteer as a Pawn
Most likely to Win Big Brother 18
Scroll on down and vote for your picks in each of the ten categories listed above. Need a reminder for who is who in the Big Brother 18 cast? Check our our list with pics & details then come back and vote.
Launch the gallery slideshow of the BB18 Cast of Houseguests
We'll leave these polls open for the next few days so check back in to see how your votes compared to the results then we'll see later in the Big Brother season how it all turned out. Thanks for voting!