Big Brother fans looking for more coverage beyond the CBS shows and All Access' Live Feeds can settle in for nightly episodes of Big Brother After Dark returning to Pop for BB18 later this month.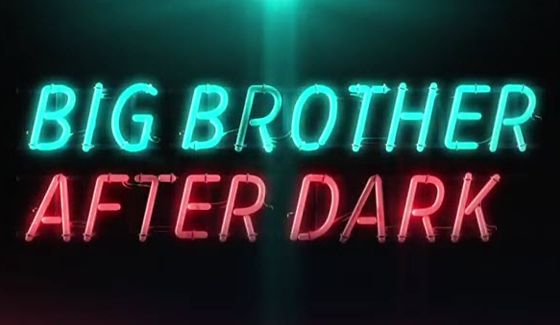 BBAD has been confirmed by CBS to be heading back to Pop which is great for general widespread availability especially with the addition of AT&T's U-Verse carrying the channel this year. CBS cites over 80 million homes will have access to the show for Big Brother 18.
There will be no shortage of After Dark this season either with seven nights a week of BBAD over the next thirteen weeks. Over 21 hours a week for thirteen weeks! Let that sink in for a moment. Nearly a hundred episodes of After Dark is going to keep us busy this summer.
Where can I watch Big Brother After Dark?
BBAD is back on Pop, but you'll need to check if your provider carries it and then what channel that'll be. Jump over to poptv.com and look at the bottom of the page for their Channel Finder feature to identify if and where you can watch After Dark.
For our friends in the north it looks like you'll be able to get BBAD on Slice again this year and they've posted their schedule online.
Big Brother After Dark Schedule for BB18:
CBS starts off saying BBAD will premiere on Thurs, June 23 at 1AM, but that'd be following the first night of the season while Feeds don't start until after the second night. I'm fairly sure this issue comes up every season with whoever does these press releases forgetting the date changes once you go past midnight, but we'll see. For Slice's coverage they're showing the first episode as 1AM on 6/24, not the 23rd, but that is a different network altogether.
Starting June 24th, BBAD will air Monday, Wednesday, Friday, Saturday, and Sunday 12AM-3AM ET/PT. Tuesdays 11PM-3AM ET/PT. Thursdays 1AM-3AM ET/PT.
Is Big Brother After Dark censored?
Yes, unfortunately BBAD will be censored. You'll need to get the Live Feeds (Free Trial then $6/mo) if you want more content and coverage outside of these few hours each night. While After Dark has gotten better about what they bleep or cut away from they'll still be restricted in ways the online Feeds won't have to worry about. But if you want to save $6/mo then there you go.
The Orwell Games on After Dark:
Along with the regular Feed footage there will be the return of the Orwell Games, "a supercharged interactive BBAD challenge with fan-centric opinion polls, hashtag battles and insider trivia. Every Sunday and Thursday night throughout the summer, fans will be able to join The Orwell Games on Twitter and poptv.com" And you'll really want to pay attention on that one too because you can win a trip to the Big Brother 18 season finale playing that game. That's awesome.
Are you ready for the return of Big Brother After Dark on Pop and to catch some Orwell Games?