Nominations are in for Week 5 of Big Brother 18 and spoilers from the Feeds reveal what's happened in the game since things went dark after last week's eviction. But now we're back with an extra Houseguest, a new HoH, and two noms on the Block.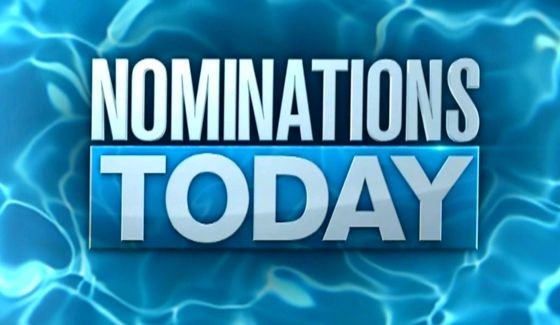 Once we found out who won HoH this week it was just a matter of time before we could determine which two HGs were sent to the Block. And remember now that the Roadkill twist is over there won't be a third nominee, at least not unless another twist comes along.
Big Brother 18 Week 5 Nominations:
James nominated: Bridgette & Frank
James won HoH in another wall style endurance comp that was blocked from the damn Feeds (which pisses me off to no end) and he turned right back around and went after his fellow Veto. Ouch. Even after Da'Vonne was telling James showmances needed to go. I wish we could have seen how that all went down. Sigh.
Frank finally gets it that the whole house wants him out, but he knows there's a social game to this and he's actively working the house to gather support. Paulie is talking with him about staying, but that could easily be Paulie talking more deception to Frank like he's been doing for more than a week!
Veto is coming up on Saturday and this will be big for Frank.
Good times ahead on the Feeds! Grab your Free Trial to watch the next week for free then keep it for $5.99/month. That's 20 cents a day for 24/7 access to Feeds content. Silly cheap.