After a lengthy delay the Final HoH Round 2 comp finally played out for the Big Brother 18 Houseguests and we have the spoilers for which two HGs will face off on finale night to decide the season's Final 2. The stress was mounting on these Houseguests, but now the pressure is over.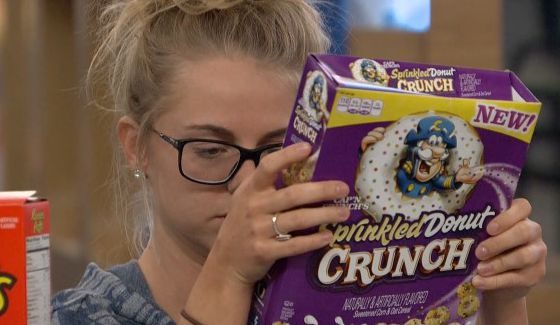 Round 1 wrapped up on Wednesday night but it wasn't until deep in to Saturday morning before the remaining two players needed to determine who would continue to compete and who would watch from the sidelines at next week's finale.
Paul had already won the first round which meant Nicole and James would face off for this next challenge and the winner was…
Final HoH Round 2 Comp:
When Feeds returned things were quiet but Nicole was soon alone and said that was the easiest comp she had ever done while James in the other room said "I got smoked." Soon they were back together and both of the guys were congratulating Nicole as she excitedly said she would be competing in Round 3 on finale night so there we go.
Paul will be joined by Nicole on Wednesday night during the live finale show for the giant scales of justice to crown the final HoH and then move to evict one of the other two HGs. That'll give us our F2 of the season and then it'll be up to the Jury to decide who deserves to be the winner of Big Brother 18.
Want to watch what happens next? Get the Live Feeds Free Trial & start watching.