Since Thursday night's live eviction show the Big Brother 18 game has been busily moving along inside the house and on the Feeds. If you've missed the latest Big Brother spoilers then here is your chance to get caught up and ready for the rest of the week.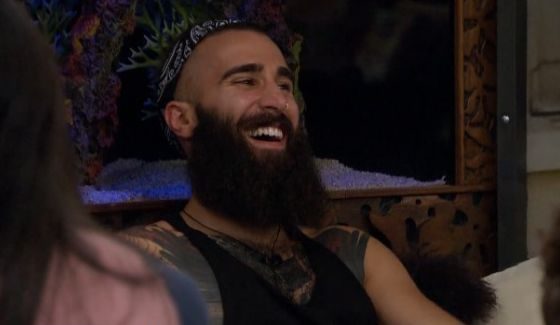 So far we've run through the HoH comp, nominations, the first of the new twist's care packages, and even the Veto competition. With so much behind the HGs they've got to work on their next steps with the Veto Ceremony and eviction plans, but that may not go as smoothly as it initially looked.
Big Brother 18 Spoilers – Week 6 Round-Up:
Head of Household: Feedsters were once again denied this competition would could have been shown on the Live Feeds if production had bothered. Instead we waited around nearly two hours to find out who had rolled a ball the farthest. Thanks Grodner. Turns out the answer was Paul who scored a 21 by landing in the box surrounding the main target. Other HGs came close with Nicole and Da'Vonne at 19 each. Paul is the new Head of Household and will be safe this week. Read more >>
America's Care Package: Voting ended quickly for the new twist and that was because it had to be delivered quickly. Natalie ended up winning the first care package which included a Never-Not Pass so she won't have to worry about eating Slop or sleeping in those bumper cars again this season. It was an initial high for her, but the other HGs were quick to be upset behind her back including Paulie who suggested James needed to "humble your girl." Such a charmer. Read more >>
Nominations: Paul wasted no time looking for a pawn to go up beside his target, Bridgette. After a lot of nervous responses from his allies it was Paulie who accepted the challenge so he could help play in Veto. But part of that deal was Paulie pushing for Da'Vonne to be the target. Paul still isn't happy about that, but he's rolling with what the house wants he says, which is really mostly just what Paulie wants. Either way, Bridgette and Paulie went up on the Block. Read more >>
Power of Veto: Sounds like we had the return of the sprinting comp from late last season for this week's Veto. Nicole hosted as Natalie, Corey, and Victor were picked to play alongside Paul, Paulie, and Bridgette. Paulie pulled off the Veto win and will definitely be saving himself to make room for Da'Vonne, if Paul goes through with it. Read more >>
Veto Ceremony is coming up on Monday afternoon and right now Paul says he'll put up Da'Vonne then it's out of his hands and up to the voting Houseguests. Sounds like there could be a brewing revolt against Paulie's plans to BD Da'Vonne. Fingers crossed for some confrontational drama on the Feeds!
What do you think of this weekend's Big Brother spoilers? Are you happy with the results or did you want someone else to pull off the wins? If you have our Big Brother App then you received alert notifications as these results arrived. If you don't have it, then be sure to download our app now!