Paul continues to rule the Big Brother 18 houseguests and America continues to mess up how to vote for anything. Ah, Big Brother. Gotta love it.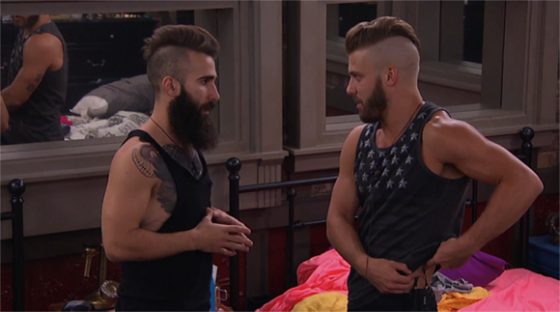 Sunday night's episode picks up after Frank's eviction and in the middle of the Head of Household completion. The HGs are still making practice tosses and talking about Frank's eviction. Everyone is pleased, except for Bridgette, of course.
Paulie is the first person to use the red ball. He barely tries and rolls a 6. That means someone wants Da'Vonne out, but knows jury is starting and decides to use someone else's HOH to do so. But whose? Victor decides to make his real throw now. He scores a 14 and knocks Paulie out.
Paul decides to throw his ball and he lands a 21. That means the only way anyone can beat him is by making a perfect spot. And Bridgette does not do that and is out. Paulie tells Bridgette that he promised Frank he'd look out for her and lets her know that he's got her back this week.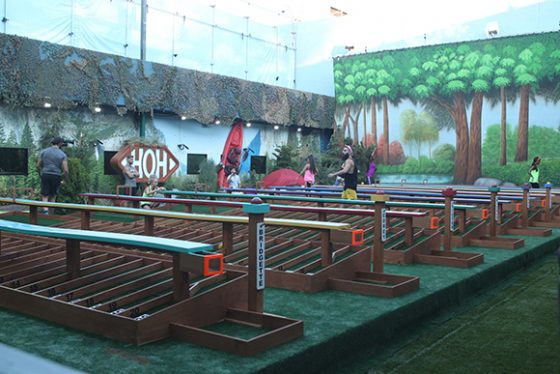 Natalie is the next to toss her ball. And after getting three perfect practice scores, she rolls a 2 and is out. Corey decides to go for it and rolls a zero. Bye bye, Corey. Nicole rolls a 19, which cannot beat Paul. Zakiyah follows Nicole with a zero. That leaves Da'Vonne and Michelle. Michelle gets a 16 and is out. Da'Vonne rolls a 19. That means Paul is the new Head of Household. But Paulie will be pulling all the strings, just watch.
Paul is definitely going to want to focus on Bridgette this week, but Paulie wants to fry a bigger fish (told you). And since basically everyone in the house does whatever Paulie says, Bridgette probably has nothing to worry about this week.
But before Paul talks to Paulie, he talks to Corey and Victor about going up next to Bridgette as a pawn. Neither of them are interested. Meanwhile Paulie has already decided he's going to try to get Paul to put Da'Vonne up with Bridgette.
Paul comes in and Paulie immediately tells him it would be a good week to get Day out. But Paul says he just really wants Bridgette out. Paul has no reason to target Da'Vonne himself, but since King Paulie says so Paul has to consider this. Why does Paulie make all the rules? Who knows.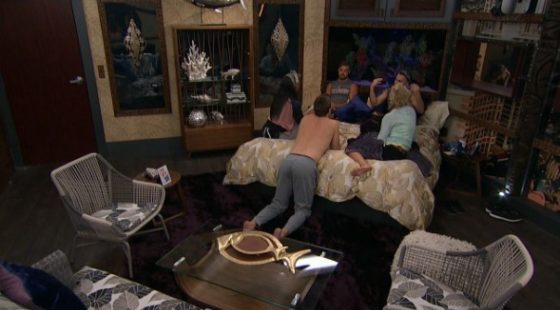 Since Corey and Victor weren't interested in being a pawn, he decides to open it up to Nicole, James, Paulie, Zakiyah and Da'Vonne. No one is interested, but of course Paulie is sleeping, so maybe he'll volunteer when he wakes up. Wait, Nicole sort of volunteered. But she instantly regrets it. So she'll surely whine herself out of it.
Bridgette decides to check in with Paul to try and deflect the target from her onto a bigger threat. She mentions that Nicole and Da'Vonne are both shady and probably working together. Paul hears it but he's whatever about it because he still wants Bridgette out. He tells Paulie if Bridgette or Nicole wins veto, Day goes up. So they can't really go wrong with the evictee this week, he implies.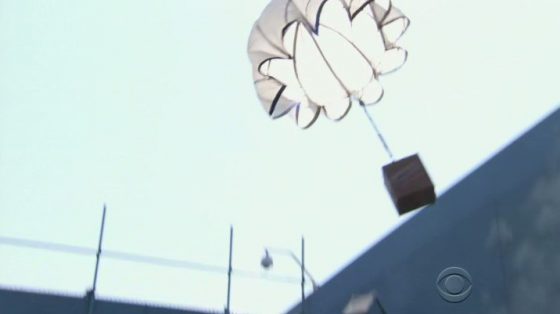 It's time to find out that no matter what task America is given they'll mess it up. I'm talking about the care package. And to no one's surprise, America voted for their favorite HG to receive the worst care package there is. So Natalie got the Never-Not pass. And while that's fun, all it does is mean she can't get a better one and makes people jealous that America apparently likes her the best. Dumb.
Nicole decides to float the idea past Corey that he might be a better pawn than she is. Corey says he will but then Nicole feels bad and obligated so says she'll do it. But after enough whining, Nicole gets out of being a pawn and Paulie volunteers to go up.
At the nomination ceremony, Paul goes with the plan and nominates Bridgette and Paulie as the pawn. So that means either Bridgette or Da'Vonne will be evicted this week. Come on, these guys aren't going to turn against their daddy Paulie.