Nominations are in for Week 7 with Big Brother 18 spoilers from the Feeds as we've discovered confirmation for who the new Head of Household has sent to the Block this week.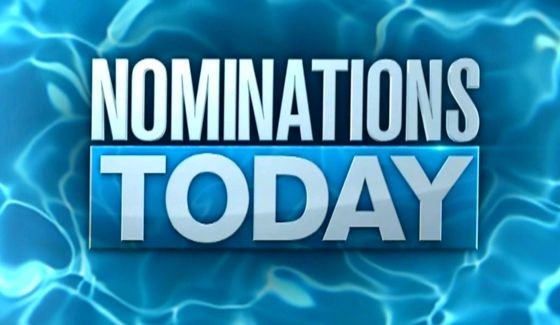 It didn't take long for us to figure where these noms were headed and sure enough we have the results that set us up for this weekend's Veto competition the week's overall target plans for the Big Brother Houseguests.
Big Brother 18 Week 7 Nominations:
Victor nominated: Michelle & Zakiyah
And before you ask, yes, Paulie was in on this plan to get Z up on the Block and although he initially said she should be a target he's now reversed course and has convinced James they need to flip that target to Michelle instead. Of course James was on board because he'd do whatever you told him apparently.
Feeds came back to Michelle SOBBING in the Lounge and surrounded by the other ladies. Michelle was terribly hurt and crying uncontrollably while Zakiyah was actually laughing about what Victor said to her. Michelle is a basket case and says she's going to vomit again (like she did last night at the comp).
Veto is coming up on Saturday and this could be Michelle's big chance to save her game. She's won a PoV before so we know she can do it in the right situation, but is this that time again?
Good times ahead on the Feeds! Grab your Free Trial to watch the next week for free then keep it for $5.99/month. That's 20 cents a day for 24/7 access to Feeds content. Silly cheap.