We have the latest round of Big Brother Roadkill spoilers setting us up with results of who won and who could go up on the Block as the week's third nominee.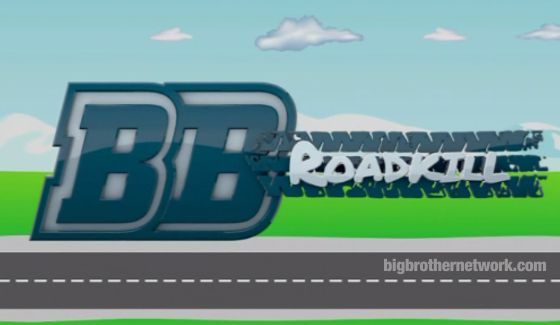 Once Feeds return from the competition we heard Houseguests discussing the results and soon discovered the winner. Find out who has this secret power and will be naming an extra nom this round.
Big Brother 18 Spoilers: Week 3 'Roadkill' Comp Results:
Frank won the Roadkill comp
It took just over 5 hours for the competition and when Feeds returned we saw Paul and Tiffany in a panic in the Storage room. Tiffany was sure that Frank won it. Sure enough, he was soon confirming it to Nicole and Corey.
The competition was something about name recognition but we'll have to keep listening for details.
Nicole and Corey promise they won't retell. Frank says he'll tell Day and Zakiyah so they tell better. Hah, yeah, that'll make Day feel better!
Frank is telling all his "allies" (well he thinks they are at least) and the new plan is to put up Bronte then renom Natalie if Bronte escapes with the Veto.
Want to join us online and watch the Live Feeds? The season is still ramping up so get started now!