Bridgette Dunning is the new Head of Household for Big Brother 18 and her nomination spoilers are in thanks to updates from the Live Feeds following the latest Nomination Ceremony. Find out who was sent to the Block this week.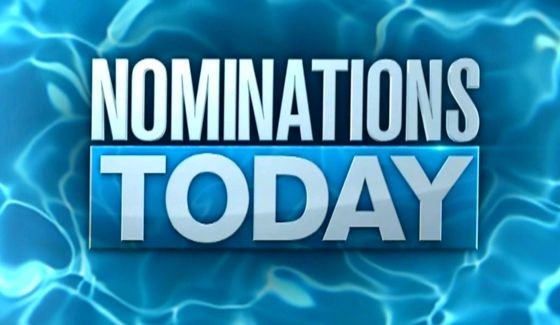 We listened in overnight as Bridgette and her teammate Frank came up with a plan for who should go up and she stuck to the plan leaving us with a pair of nominations that should make this a tense week.
Big Brother 18 Week 3 Nominations:
Bridgette nominated: Paul and Tiffany
Frank wanted Tiffany out right away and he's damn lucky that Bridgette won. She's got his target on the Block while he would have been the one up there by the end of the week if Paul had ended up winning instead.
While Tiffany was in on the plans to get Frank out it looks like he got to strike first and that has the other HGs backing off. The latest talk overnight with HGs like James and Nicole had them ready to let Tiffany go rather than fighting to keep her.
Paul is a pawn again this week but if Tiffany comes down you never know who would go up and become the new target. He'll need to fight again for that Veto and maybe we'll see him rescued from the Block for the third straight week as well.
What do you think of Bridgette's noms? She's not going to endanger Bronte or Natalie, so who else do you think she should have targeted this week?
Good times ahead on the Feeds! Grab your Free Trial to watch the next week for free then keep it for $5.99/month. That's 20 cents a day for 24/7 access to Feeds content. Silly cheap.