We just got our Roadkill spoilers earlier tonight on the Big Brother 18 Feeds now we're back with more results and this time it's the nomination from the not-so-secret winner of the RK power.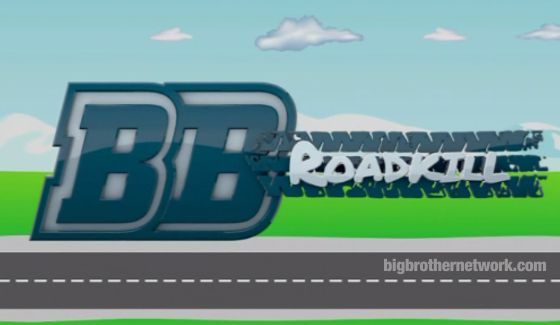 Yes, the RK keeps being revealed, but not everyone knows just yet. I expect news to travel fast though once things settle from this week's third nominee.
Big Brother 18 Spoilers: Week 3 'Roadkill' Nomination:
Frank secretly put Bronte on the Block
Yes, Frank won the Roadkill comp for the second time this season. Bronte actually expected to go up, but she thought Michelle had won it. She was only half right.
Frank discussed his plan to put up Bronte with Da'Vonne and then James and Nicole. No one gave resistance to the idea to try and get a better alternative up there against Tiffany though Day did suggest Bronte might be a good idea. Frank isn't biting on that idea though.
Frank's renom plan, at the moment, is Natalie should Bronte win the Veto and take herself off. We'll have to see what happens since Monday's Veto Ceremony is a long way off and we haven't even had the Veto comp itself yet.
The Veto comp will be held on Saturday so get ready to find out who ends up getting drawn for the extra two spots.
Want more? Download our Big Brother App, find us on Facebook & Twitter, and get our Email Updates.