Victor Arroyo was swept out of the Big Brother 18 house Thursday night in a 9-1 vote with his only support coming from Paul and now we've got a chance to ask him what went wrong and his plans for a potential return.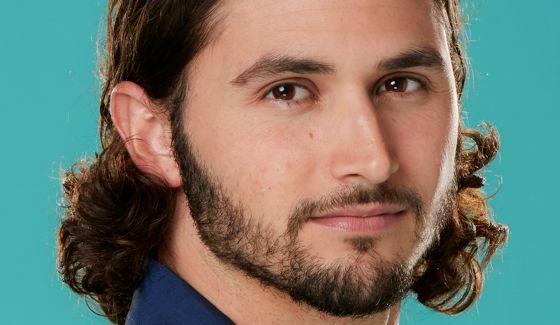 We wanted to know what was going on in Victor's strategy this past week with his calm demeanor, what caused his downfall, and just what happened with Natalie that set her off so strongly against him! Read on for Victor's thoughts.
Big Brother Network (BBN): You played so calm this week. Were you feeling confident that you had the votes to stay or were you just ready to go?
Victor Arroyo: Staying calm is my poker face. If anything, I was in a constant state of paranoia. I felt like I was going home. I tried to talk to people to sway votes, but it felt like an uphill battle… that I lost.
BBN: If you could trace back to where your game fell apart, what would you say was the root cause?
Victor Arroyo: To flip votes on unsure minds… after Jozea left, me and Paul were sitting ducks, with Bronte as well. I think Natalie turned to the dark side quick.
BBN: What happened with Natalie? You said you were single going in & then had a brief flirtmance with Natalie that she says you cut off. Why did you break it off & how do you think it impacted your game?
Victor Arroyo: Not only did I not see her as compatible with me in terms of our personalities or the things we like, but I didn't want to locked in a showmance. I think it impacted my negatively, ever since I broke it off, she was very sensitive towards me.
BBN: If you win your way back in to the house, who would you target first & why?
Victor Arroyo: Most obviously I would target Paulie because he put me on the block. I'd then target the strong players who were working with him – Frank, Corey, Nicole and James, and everyone else in the house.
BBN: Thank you, Victor.
We'll see Victor again during the July 22nd Battle Back special episode of Big Brother so we don't have to say goodbye just yet. In the meantime we'll be back for Sunday's show at 8/7c for the next HoH and Roadkill comps!