Spoilers are in for the Big Brother 18 nominations this week after our new Head of Household set up a plan to Backdoor his target. Will it work?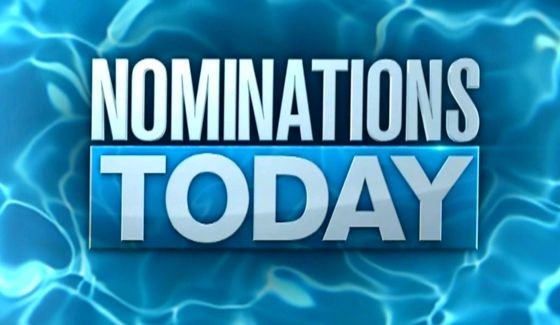 We listened to an all night planning session from the team in control and it looks like they settled on a potentially riskier approach of putting pawns in to play. With the Roadkill competition ahead we could get some surprises, but here's how we'll start the week.
Big Brother 18 Week 2 Nominations:
Paulie nominated: Paul and Bronte
Victor is the main target, per Paulie's plan, but Paulie wants to avoid having him on the Block for the Veto competition even though he could still end up there thanks to the BB Roadkill twist which is coming up later tonight. What do you think of his plan? Good idea or too risky?
click images to see full-size views
Paulie has been talking with his team to make sure they understand not to nominate Victor if any of them get the Roadkill win so they can Backdoor him instead. Paulie suggests he even has the support of Bronte, Natalie, and Paul for this mission.
Good times ahead on the Feeds! Grab your Free Trial to watch the next week for free then keep it for $5.99/month. That's 20 cents a day for 24/7 access to Feeds content. Silly cheap.