Nominations are in for Week 12 with Big Brother 18 spoilers from the Feeds after the new HoH's plans were decided late last night amid anticipation of heavy backlash.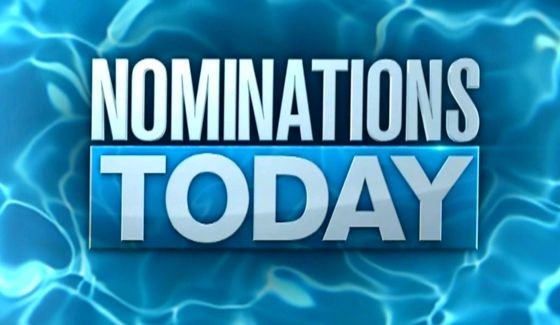 Yes, we've got the workings of another alliance flip this week and that's no big surprise given the way this Big Brother season has been going. Heading in to tonight's ceremony the side about to be targeted was half worried and half completely convinced they were good, but both promised fury if they weren't. Good times on the Feeds.
Read on to find out which two Houseguests better get ready to play for that Veto comp on Saturday!
Big Brother 18 Week 12 Nominations:
Corey nominated: Victor & Paul
Corey's target is Victor, but we'll see what happens with the Veto comp.
Note: CBS's website is down. If you have your Feeds up then don't change or reload the page.
Paul was getting really nervous just before the meeting while Victor kept assuring him that Nicole and Corey wouldn't flip on them. In fact Victor said he didn't think they would and he wouldn't do it either. Interesting.
Nicole was feeling pretty nervous too as she told Corey this would be the first time all season she really backstabbed anyone. I'm not sure all the HGs would agree, but that was her take.
What do you think of these noms? Turn on your Feeds now to watch the fallout on the in-house cams!
Note: CBS is doing a limited time 1-Month Free of All Access. Use promo code FALLACCESS.
Good times ahead on the Feeds! Grab your Free Trial to watch the next week for free then keep it for $5.99/month. That's 20 cents a day for 24/7 access to Feeds content. Silly cheap.