Nominations are in for Week 11 with Big Brother 18 spoilers from the Feeds after the new HoH's plans were confirmed overnight and put in to place today.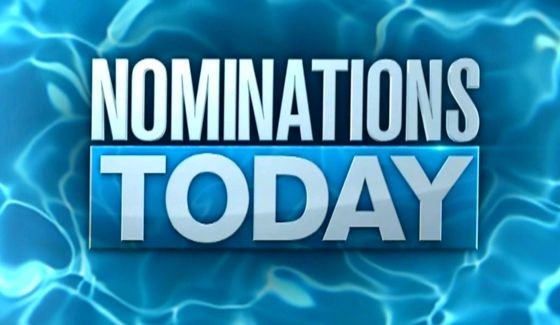 Nothing changed during the day as we awaited the official noms results as the targets spent the day relaxing and only lightly worrying as there wasn't much they could do to change things at that point. And for something completely different, production actually flashed the memory wall screens in advance on the Feeds revealing what had been expected.
Read on to find out which two Houseguests better get ready to play for that Veto comp on Saturday!
Big Brother 18 Week 11 Nominations:
Victor nominated: James & Natalie
This was James's first nomination of the season. Only Nicole remains as the last never-nominated HG.
Victor made his intentions clear overnight in talks with both James and Natalie as he let them know James is his target and Natalie is there to help make sure things go to plan. Of course I'm not yet convinced Nicole and Corey won't be tempted to go for getting Natalie out. Corey has said he'd prefer her gone over James and Nicole wants to be the last girl left. If they're both voting on Thursday I think we could see a push for that to happen.
Veto competition arrives on Saturday and that will be James and Natalie's last hope at changing up the plan. We've heard promises between them to save the other if they win the Veto so I'll be interested to see what happens. Of course Natalie telling James she'd move to Texas and buy a house for him to live in with her should she win the $500K probably wouldn't influence his decision making at all this week, right? Nah.
As for production's own leak you can Flashback to 3:56PM BBT Cams 3/4 to see the interesting footage on screen or check out the image below:
click image to see full-size view
What do you think of these noms? Turn on your Feeds now to watch the fallout on the in-house cams!
Good times ahead on the Feeds! Grab your Free Trial to watch the next week for free then keep it for $5.99/month. That's 20 cents a day for 24/7 access to Feeds content. Silly cheap.