We've known it was coming and it's all but been confirmed by CBS until now with the latest Big Brother 18 spoilers revealing we should definitely be expecting four mystery Houseguests. They'll soon be joining the first twelve fresh faces, but the mystery of their identities will continue on a bit longer.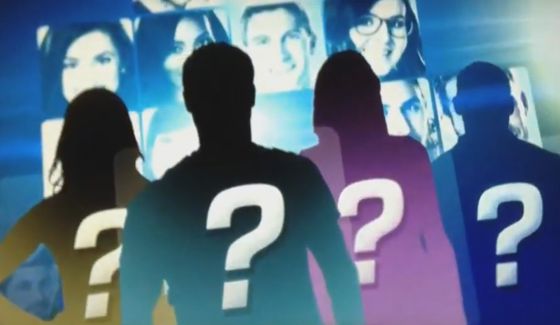 Thanks to the quick work of @LisaBreezy we've got a new promo commercial from Global, the Canadian home of CBS's Big Brother series, that highlights the upcoming season's twist of those yet to be officially confirmed returning players.
To clarify, the commercial doesn't actually say the "mystery guests" are returning veteran Houseguests and could in theory be just regular people, celebrities, or even talking animals. But yeah, the obvious answer is it's returning players since that's what the spoilers have indicated and that's what production does so that's what we should expect.
Here's the new Big Brother 18 promo focusing on two of the season's first twists:
twitter-video" data-lang="en">

#BB18 commercial with "mystery guests" pic.twitter.com/rk7qG7D6nF

— Lisa (@LisaBreezy) June 18, 2016
Both the mystery HGs and the sibling HGs are highlighted here as Paulie Calafiore and Tiffany Rousso get front and center attention. It's interesting that they go with "Paul" for Paulie since there's another Paul (Paul Abrahamian) already and our media kits were sure to differentiate them, but that's nothing important gamewise. Also, two of the rumored four returnees are featured in the ad!
If you can't wait to find out who those returning players are rumored to be then check out our Big Brother spoilers for that twist. We should get the official confirmation from CBS either the first or second night of the two-night season premiere starting on Wednesday, June 22nd at 8PM ET/PT!
Download our Big Brother App, join us on Facebook & Twitter, and get our Email Updates for more.
click images to see full-size views