Corey and Nicole are once again in power and have once again flip-flopped on an alliance and have strategically placed themselves in good positions as they reach the end of the game.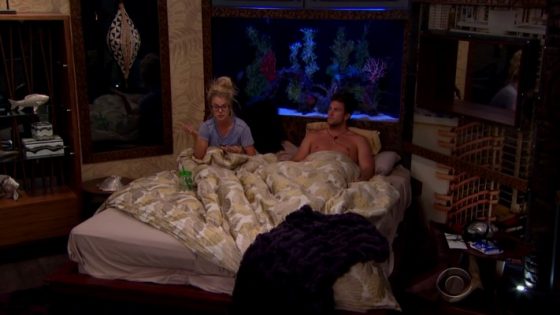 The episode picks up during the Head of Household competition. It's the slippery, fill the bowl competition and you can tell right away that James is struggling as usual and Corey is beasting it. Paul is being Paul and feeling safe enough to not really try so hard. Which is a big mistake.
Cut back a couple days before Natalie's eviction and we see Nicole and Corey plotting against the Final Four alliance already. They decide to reel James back in (even though he was never really out with them since James and Nicole most likely have a pre-game final two alliance). So Paul and Victor are screwed in the game once again.
Corey and Nicole try to make us think in the Diary Room that they're trying to win just so they won't have to be one of the nominees from the Final Four alliance this week. But we already know they've turned on Victor and Paul so I don't know why they're showing those bogus Diary Rooms.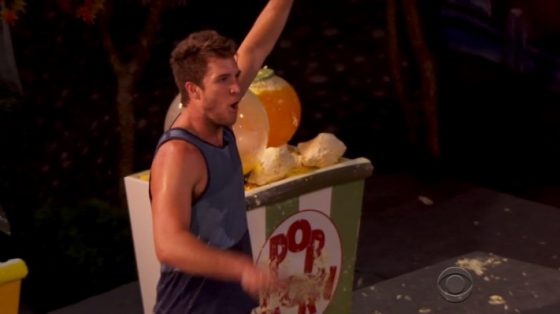 And Corey and Nicole get their way once again as Corey steamrolls through the competition and wins the Head of Household. Victor and Paul still think it's OK that Corey has won, but we all know that's not the case.
James continues to not play the game and only worry about Natalie so we get a flashback to 40 hours before the live show where he and Natalie patched things up. Of course they once again show us mostly James's side of the story.
And for some reason we get a Who Wants to See My HOH Room segment for Corey. You know, Corey. The guy we've barely seen all season. Wake me when this episode is over.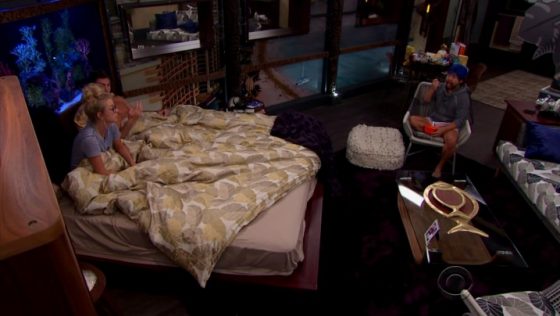 Let's get back to Nicole and Corey plotting and scheming. Corey tells Nicole he doesn't want the game two on two. He wants it to be three (him, Nicole and James) vs. 1 (Paul). That means Victor is their target. And we again get bogus Diary Rooms from Nicole pretending like she feels bad for backstabbing Paul and Victor. They check in with James to make sure he won't be saving either Victor or Paul if he wins the veto. James agrees that Victor should be the target 100 percent.
Elsewhere, Paul and Victor discuss whether or not Nicole and Corey are going to scumbag them this week. They both don't think that's likely to happen. But Paul wants to make sure so he goes to have a chat with Nicole and Corey. He tells them that he's confident and trusts them and that it doesn't matter which of he or Victor goes up against James. They're pretty silent through it all and Paul doesn't pick up on anything.
And now it's time for us to get the footage that Nicole gave production. She pretends that she might want Corey to nominate James and Victor instead of Paul and Victor. That's not true. On the Live Feeds, she tells Corey that she just wanted to give production footage. So don't be fooled. Corey is putting up Victor and Paul and was always going to do that. Bogus editing at it's best. Or worst.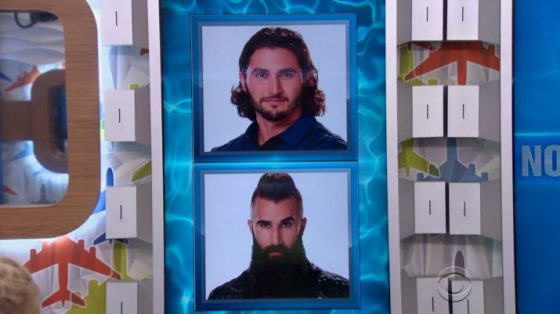 So at the nomination ceremony, Corey nominates Paul and Victor and the Sitting Ducks are once again sitting ducks. And they're shocked and livid. And rightly so.
Can't wait for Tuesday's special eviction episode? Find out what happened with the Veto spoilers.