Nicole, and by default, Corey hold all the power in the Big Brother 18 house this week and while trying to poise themselves for next week, they've spent the week riding the middle as they play both sides of the house. We got a better look at what their plans are for the week in Wednesday night's episode.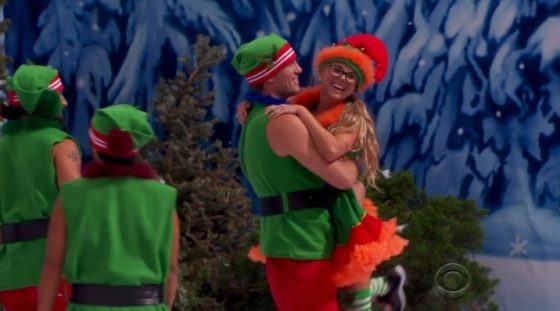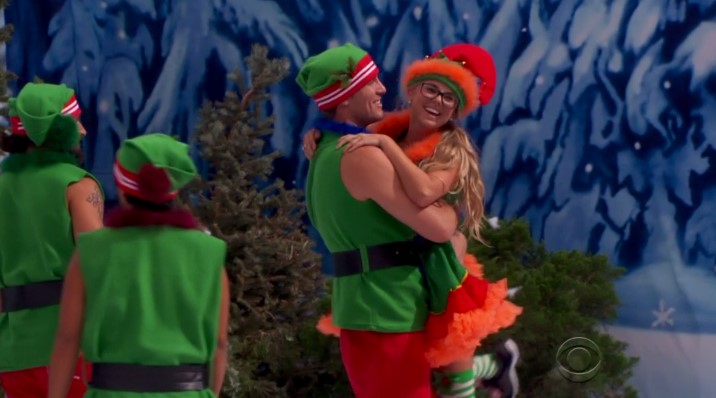 The episode picks up right after Nicole nominated Michelle and Paul for eviction. Michelle feels safe even though she's Nicole's target and Nicole lets us know in the Diary Room that she nominated Paul to test their alliance and to keep Natalie and James in the dark since they're also working with her.
And it worked. James thinks Paul's the target and lets Michelle know that she's surely safe this week. Paul is also feeling good enough about the plan this week to let Nicole know he will stay on the block if she wins veto, but if he or Victor wins it, Paul will be coming down.
It's already time to pick players for the veto competition. This week only one person doesn't play and after random draw the person not playing is Natalie.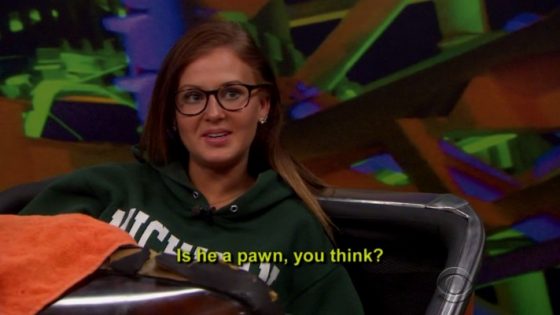 After the veto draw, Michelle gets a little suspicious since Paul picked Corey to play when he drew houseguest choice. Even though Natalie was the person who nominated Paul last week and James was the vote that evicted Victor. Gee, Michelle, who was Paul supposed to pick?
It's veto competition time! This has really been Corey's week. He won America's Care Package and he gets a Christmas-themed competition to play in. He loves Christmas, in case you didn't know that. If he only weren't on slop, he would've had a perfect week.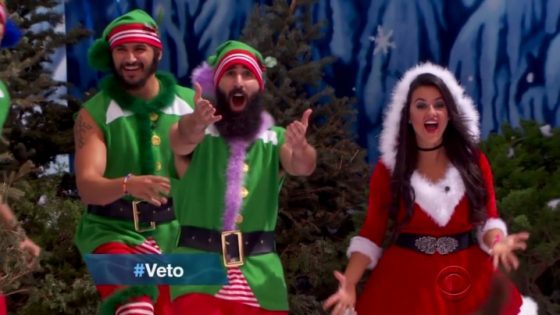 The competition was the stay/fold counting competition. Victor was the first person eliminated so the plan to save both Victor and Paul is out the window. James is the next person eliminated from the competition. Corey is the next person out of the competition. That leaves Nicole, Paul and Michelle. In the end Nicole won the Power of Veto. And her sights are still set on Michelle.
There is a moment of doubt with Nicole soon after, however. She tells Corey that they hold all the power this week and they could easily take out Paul or Victor (again) this week. They just have to figure out which final four alliance they trust the most.
Meanwhile, Natalie and James are getting a little nervous that their final four with Nicole and Corey isn't as solid as they hope. And rightly so. But all James and Natalie do is talk about it with each other. So them staying complacent could hurt them. And then there's Michelle who hasn't talked to Nicole once since she was nominated. If Michelle goes home this week, then no one should be surprised.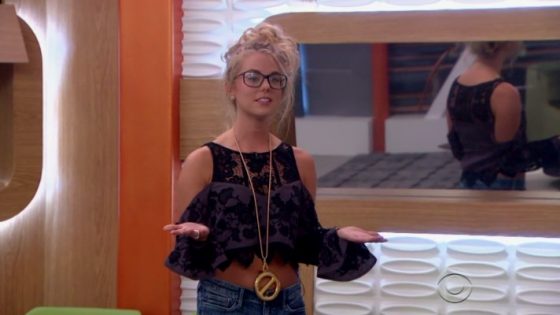 At the veto meeting, Nicole decides to keep everything as is, including Michelle has her target. But there's always the option to ditch their alliance with Paul and Victor and send Paul packing.
twitter-tweet" data-lang="en">

Missed tonight's #BB18 Veto episode? Nicole & Corey ride the middle rail. Read our recap –> https://t.co/pl63dEZvxj pic.twitter.com/198E2NeA2F

— Big Brother Network (@bigbrothernet) September 1, 2016