After a relatively quite day (and week), the Big Brother 18 Live Feeds lit up in the evening as Corey and Nicole decided what to do with the BB Bribe and Michelle finally realized she might not be safe after all. Read on to find out of Michelle decided to campaign or lay down and die.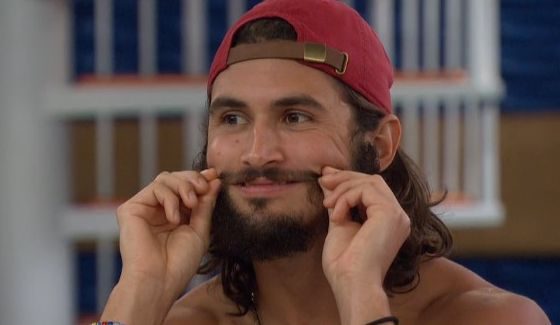 If you've got the Live Feeds (Free Trial) then you can watch all of these moments with the Flashback feature to go back and watch those important conversations or funny scenes you may have missed.
Big Brother 18 Live Feed Highlights – Wednesday, August 31, 2016:
11:00 AM BBT – Nicole is the first one up as she wanders the empty house. She stays up for a bit then goes back to bed.

12:45 PM BBT – Victor is up and about. He's camtalking general chatter.

1:00 PM BBT – Corey joins Victor in the kitchen to commiserate over HN life.

1:10 PM BBT – Victor and Corey go upstairs and find Nicole who says she doesn't feel well.

2:15 PM BBT – Few more HGs up and milling around.

2:30 PM BBT – Michelle appears annoyed by Victor and complains to herself about him talking.

2:40 PM BBT – Paul relays to Nicole about James and Michelle asking him if he knew how the votes were going. Paul says they're worried because they have no idea what's going on. Corey wonders if he can use the Bribe on James.

2:50 PM BBT – James went to check on Michelle and asks if she's campaigned to Nicole or Corey yet. She hasn't and says it's hard to find them alone. James tells her to go talk to them so he can go seal the deal by talking to them after she does.

3:15 PM BBT – Paul and James chatting about life after Big Brother. Paul wonders how much people will actually be interested in them as past HGs.

3:30 PM BBT – Victor is studying with Nicole for the things he has counted around the house.

4:00 PM BBT – Natalie joins James in the HN room to cuddle in a bumper car. Natalie suggests Nicole and Corey are going to honor their F4 deal. James is worried about a DE coming up and thinks he'll be evicted then. Natalie promises him Michelle will help keep him safe if there's a DE.

4:05 PM BBT – Natalie says she will put up anyone except James and Michelle at this point.

6:04 PM BBT – Natalie repeats that she doesn't care about anything anymore. She's fed up with the game.

7:00 PM BBT – HGs discuss their casting interviews. Victor says his was mostly shirtless.

7:06 PM BBT – James is talking about being mean to Paul in his goodbye message. Natalie reminds him that Paul will be voting in jury.

7:20 PM BBT – James says his gut tells him Michelle is staying so he's not even going to talk to Nicole about it. He tells Michelle that Nicole and Corey won't blindside him with this.

7:25 PM BBT – Nicole and Corey talk about what to do with his BB Bribe. They're leaning toward giving it to Victor to vote Michelle out and secure their alliance. They decide they should offer Victor the bribe in from of Paul so that he also feels safe this week. Nicole starts worrying they'll tell James about the bribe so they flip-flop on what to do with it.

7:30 PM BBT – Corey is second guessing his bribe plans. He decides no matter what he does it's going to screw him over some way.

7:38 PM BBT – Everyone still thinks there's a Double Eviction Thursday so Nicole says if they give the bribe to Victor that Corey can't leave James' side during the DE (there's no DE this week). Now they worry about James asking for the $5K bribe.

8:00 PM BBT – Natalie and James tell Michelle she needs to talk to Nicole and Corey. She says she doesn't want to. She says they don't even talk to her when she enters a room and that she feels there's nothing she can do if they want her out. Michelle decides she has too much pride to talk to them.

8:12 PM BBT – James thinks talking to Nicole and Corey at this point about Michelle staying could make them change their mind and target her. OK.

8:16 PM BBT – Nicole and Corey talk about just not using the bribe but Corey says that would suck.

8:34 PM BBT – After much debate, Nicole and Corey decide to give Victor the $5,000. Corey has to go to the Diary Room first to let them know.

8:48 PM BBT – Nicole tells Paul and Victor that Michelle would never vote for her or Corey to win the game.
Feed Highlights continue on the next page…