Big Brother 18 is turning out to be the biggest bro-fest since Big Brother 12. And this episode shows us that the bro-fest is likely going to continue throughout the season.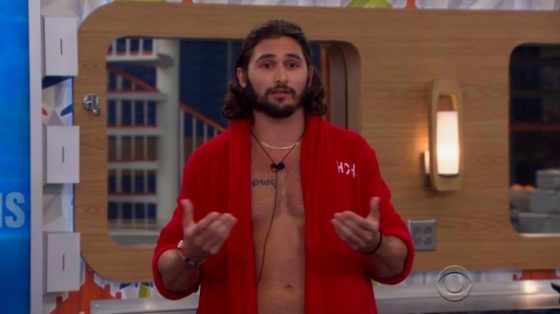 The episode picks up during the Head of Household competition. The houseguests are hanging on their ropes and discs and Zakiyah knows that she or Michelle have to win or they're in trouble. And of course Paulie knows Zakiyah is upset so he knows he can't drop until she does.
Let's cut into the regularly scheduled HOH competition for a douchemance segment. The guys have formed an alliance called The Executives and they all have stupid chief executive titles. As if this season wasn't already circling the drain, we're going to have a giant guy alliance take out the girls for the rest of the season.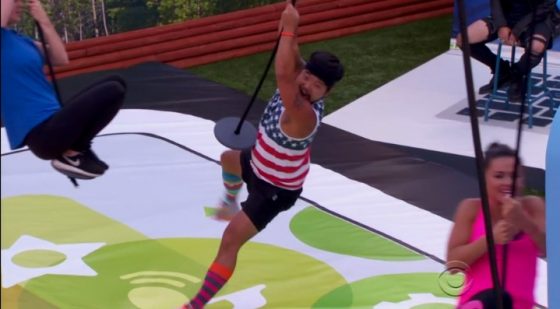 Back at the HOH competition, James decides he's had enough and is the first to drop. Bridgette is the next to go and then Corey. That makes them the week's Have-Nots. Michelle is safe from being a have-not, but the competition is taking its toll on her because she can't stop spinning in a circle. She ends up throwing up a few times and then drops. And of course that's followed by typical Michelle sobs. That means Zakiyah has to hold it together for the both of them.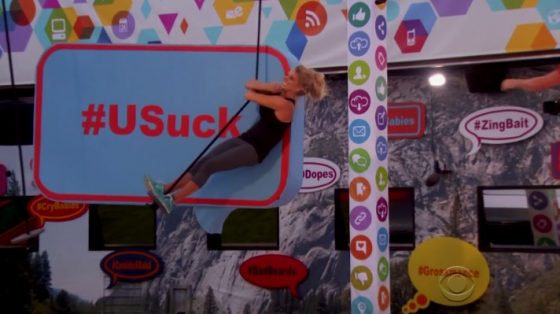 Nicole is the next one out and just misses Michelle's vomit. Too bad she missed it because that could have saved this already-boring episode. Zakiyah decides that she's got to go, so she starts making some deals. And she drops. And Paulie wastes no time to drop after her. And that seems a little suspicious to Zakiyah. She knows he dropped right after her on purpose so that she couldn't put him up this week.
That leaves Natalie and Victor. And they both say they just want a letter from their mother. They both try to bargain with the other, but neither are willing to budge. Natalie finally decides to ask him to promise not to put her up and he agrees, so she drops. Victor is the new Head of Household. Which means Paulie is HOH. Because literally no one in the house is going to go against what Paulie wants for some reason. It just makes no sense to me.
Victor tells us he needs to make sure he gets out a big threat to his game now while he has the chance. Yeah, OK, Vic. We'll see how that goes…