Da'Vonne has come to the conclusion that she's not as safe as she thought she was when Paul won Head of Household this week. Find out what Paulie has planned for Paul's HOH and what the other Big Brother 18 HGs think about it below.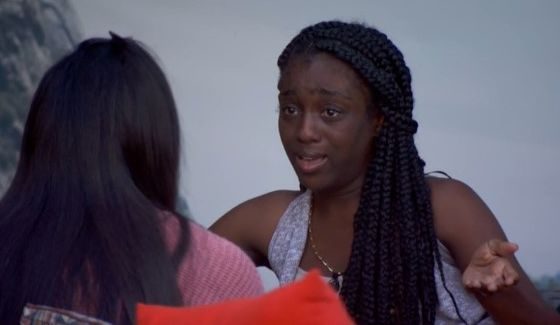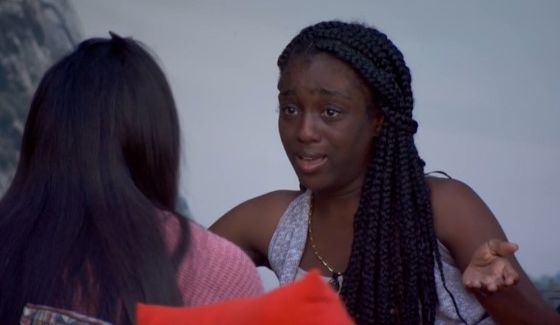 If you've got the Live Feeds (Free Trial) then you can watch all of these moments with the Flashback feature to go back and watch those important conversations or funny scenes you may have missed.
Big Brother 18 Live Feed Highlights – Sunday, July 31, 2016:
8:00 AM BBT – James and Corey have been up for a long time talking general chatter and some game talk along the way.

9:30 AM BBT – James mentions he is just starting to get feeling back in his arm from the HoH comp the other week.

10:30 AM BBT – Still a quiet morning. Corey talks to the camera that he's struggling with Have-Nots and disappointed that he didn't get the HN Pass.

1:05 PM BBT – Michelle and Nicole wonder if there will be a Double Eviction coming up. Michelle wonders if they get any warnings about it from production.

1:35 PM BBT – Michelle says she got hooked on Big Brother a few years ago and binged watch it following a break up.

1:40 PM BBT – Natalie and Michelle discuss where they might be willing to move. Michelle really wants to leave Michigan after Big Brother is over.

2:15 PM BBT – Michelle wants to target Victor next after Bridgette is gone.

2:30 PM BBT – James is up and not feeling well. He's been a little sick today.

3:20 PM BBT – James is pushing for Paul to renom someone other than Da'Vonne. He reminds Paul that he is HoH. Says the guy who spent last week saying he was just doing what the house wanted.

3:35 PM BBT – Paul tells James he's only talking sincere game with him and Paulie because he trusts them. Paulie shows up and that's the end of James working on undermining Paulie's plan for Paul's HoH.

3:45 PM BBT – Paulie tells the guys he thinks Zakiyah would put them up and maybe even him too.

4:15 PM BBT – Paul worried that it could be a tie-breaker situation on Thursday. Victor doesn't think it'll come to that and suggests they have five votes including James. Paul is getting nervous and wants to give Da'Vonne a heads up that she'll be the renom if she comes to him today.

4:20 PM BBT – Da'Vonne comes up to HoH room to talk with Paul. She wants to know about the renom. He beats around the bush. She's asking about why he doesn't put up each HG but Paul has a reason for all of them. Paul is saying he needs to put up someone he trusts. He says someone new to the Block will freak out.

4:25 PM BBT – Day warns Paul that she's a tempting target if he puts her up and she'll be there on Thursday.

4:35 PM BBT – Paul assures Da'Vonne that no one would dare go against the HoH. Day reminds him that no one has to care about the HoH's wants after the Veto ceremony. She asks Paul to just be straight with her and let her know before the meeting if this is what's going to happen.

4:40 PM BBT – Da'Vonne goes downstairs to talk with Zakiyah while Bridgette goes upstairs to talk with Paul. Paul promises Bridgette everything is going to be okay. Da'Vonne is starting to tear up with Zakiyah. She doesn't understand why he'd be so concerned with everyone's feelings but hers when he was explaining his decisions.

4:45 PM BBT – Zakiyah tells Day she hasn't heard anything besides Bridgette being the target. (I'm pretty sure that's not true.) Day says she got suspicious last night when she saw Paul, Paulie, and Victor talking together then Victor gave her a huge smile and wave.

4:55 PM BBT – Zakiyah counts votes with Da'Vonne and they get to 4 with Natalie, James, Michelle, and Zakiyah. Da'Vonne mistakenly thinks there are only 7 votes this week and there would be no tie. There could be. Day wants to work on figuring Natalie out for the vote. Perfect timing as Natalie arrives and Zakiyah leaves.

5:00 PM BBT – Natalie is noncommittal but promises not to tell Bridgette that Da'Vonne was discussing this. Day promises Natalie that she wouldn't go after her and James if she stayed.

5:13 PM BBT – Da'Vonne tells James she might be going on the block. She tells him about her conversation with Paul. Day is getting upset and doesn't understand why Paul would put her at risk. She's really confused.

5:20 PM BBT – Da'Vonne says she hasn't even begun playing this season so she doesn't understand what she's done to get put on the block.

6:55 PM BBT – Day tells Paulie that when it's her time to go she wants to know. She said she doesn't want to be blindsided at a nomination or veto ceremony.

7:02 PM BBT – Now Day is asking why Natalie is suddenly untouchable. Paulie says he doesn't know. Day says she wishes she had a man in the house so that she'd be untouchable.

7:45 PM BBT – Paul is upset that people have been talking about how he could go all the way to the end. He says that's not good for his game and it will make him a target.

8:16 PM BBT – Paulie and Paul are talking in the HOH room. They agree that James and Corey are the only two people they can really trust. Paul says they could trust Corey more without Nicole around. Paulie says he doesn't want Day to know she's going up because she'll start spreading stuff. Paul says she'll spread misinformation.

8:22 PM BBT – They're talking about using Bridgette to take out Nicole or Michelle. They also thinks Michelle wouldn't touch them and she'd put up Bridgette and Victor.

8:35 PM BBT – Paul thinks Nicole is the strongest girl in the game right now, but Paulie says they don't have the votes to get her out (they actually would).

8:40 PM BBT – Paulie says he thinks James is playing like Derrick where he only wins HOH to get certain people out.

8:48 PM BBT – Michelle is upset that the guys are going behind their backs and saving Bridgette. Michelle says to Z they should try to convince Paul that putting up Day is bad for his game. Michelle says she hopes Paulie realizes that he's becoming Frank by telling the HOH what to do.
Feed Highlights for Sunday continue on the next page…