Tiffany and Frank continued to patch up their issues during Wednesday's episode of Big Brother 18 because they realize neither of them have anywhere else to turn. But neither one of them are going down without a fight.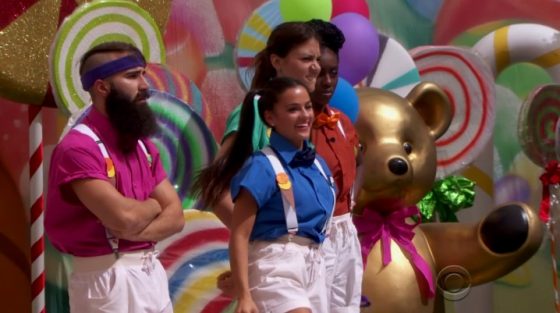 The episode picks up right after Tiffany named Corey as her "secret" Roadkill nominee. Tiffany tells us that her best bet at staying this week is by taking a shot at the two showmances. And Nicole isn't happy and she shows in the Diary Room with a really embarrassing shot of her crying.
Everyone speculates that Frank won the Roadkill and is letting Tiffany take the credit. Da'Vonne knows that Tiffany won but is keeping her mouth shut because she's already rocked enough boats, she says.
But regardless of whoever won, the people who voted to keep Tiffany last week are definitely regretting it, especially Paulie. He's declared war on Tiffany and refuses to let her escape eviction another week.
Frank makes his rounds, trying to figure out what his best bets are in the game. He first talks to Corey, who thinks he put him on the block. Then he moves on to Day, who is giving Frank nothing to go on, but everyone notices Frank and Day talking and start to speculate something is going on, but Da'Vonne just wants to eat her chips.
Paul thinks it's "really weird" that Day and Frank are talking. And Corey has been developing a grudge against Day for weeks now, so they tell their master Paulie and gets the wheels in his "bred4this" head. Paulie decides that if Tiffany comes off the block this week, Day might just go up.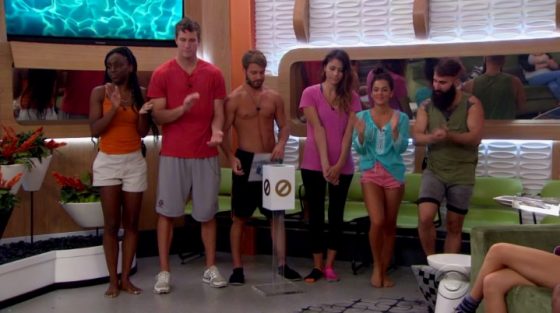 At the veto draw we find that Da'Vonne and Paul join Paulie, Tiffany, Natalie and Corey in the veto competition. And right after that it's time for the competition.
This veto competition is a head-to-head challenge and first up is Corey who picks Tiffany to challenge. Corey wins the first round and Tiffany is out. Paul is up next and he challenges Natalie. Paul wins round two and Natalie is eliminated.
Paulie is up next and picks Da'Vonne. He of course beats Day, and next round is between Corey and Paul. Corey beats Paul, so that leaves Corey and Paulie in the final round. Paulie decides to let Corey have it and he walks away with the Power of Veto.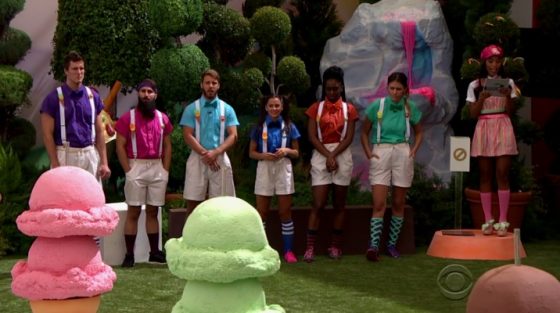 Meanwhile, Da'Vonne is upset and worried she's going to go on the block. But her reaction confuses some of the people and red flags are raising all around her. And since Day has a proven track record to not be that great with talking to people who hold any kind of power, she sketches Tiffany out. And as if that wasn't enough, she heads up to her alliance and freaks out about going up and sketches them out.
Tiffany and Frank realize they don't have much of a choice but to trust each other, so they start realizing Da'Vonne might have had a little something to do with the animosity between them. Tiffany tells Frank about the Fatal 5 and everything else she knows about.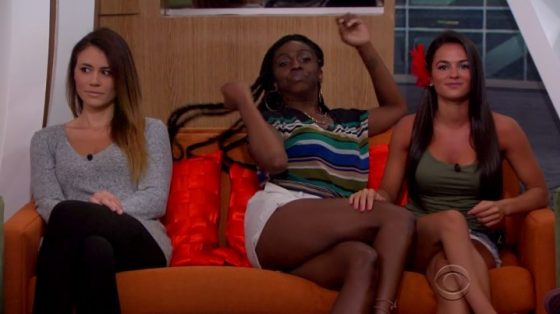 So Tiffany decides her best bet this week is to bring Da'Vonne down. Therefore it's no surprise that after Corey pulls himself off the block the new Roadkill nominee is revealed to be Da'Vonne. HOLD UP. That hair whip we saw, that minor little flip of the hair, was considered an assault by some of the people in the house on the Live Feeds. And I'm here to say, that was nothing.