Our latest poll is open for this week's Big Brother 18 popularity contest where you can vote up your favorite Houseguests of the 2016 season. We've also got our results from last week so we can make our new rise and fall comparison of the summer.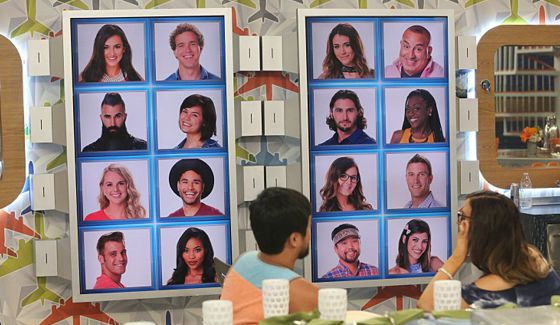 Once again all sixteen Houseguests are here in the poll so even if they've been voted out you can still support your favorite.
We've got James topping the ranks again this week but there's a growing threat from Natalie to unseat him as she's now in second place and bringing his percentages back down with a narrowing gap between them. Nicole is still doing very well and hangs on to third place, a rank she hasn't dropped below all season long.
Next up we've got Frank and Bridgette taking fourth and fifth place, respectively, despite both now being out of the game. Meanwhile Paul is moving up those numbers as he's really getting in to the game and I'm guessing the moves he's pulled over the weekend to go after a huge target could give him another boost.
Paulie, Da'Vonne, and Michelle hold the middle of the ranks as Da'Vonne continues to drop as most evictees do in these polls. Victor had a one spot climb and I won't be surprised if he gets more of a boost for his moves like I think we might see for Paul.
Corey is the lowest ranked active player which isn't terribly surprising as he hasn't been a very involved force in the season. Maybe it'll be his time to shine with half the cast gone.
Filling out the bottom of the ranks we've got Zakiyah, Tiffany, Glenn, and Bronte. Of course the very last spot once again goes to Jozea who has dominated the least popular HG spot all season long.
Check out all the results from last week and see how they performed when compared to the previous round's results for gains and drops then be sure to scroll down and vote for your current favorite in our latest poll.
Big Brother 18 Popularity Poll Results – Wk 7 vs Wk 6:
Vote here to support your favorite Houseguest for Week 8 of Big Brother 18.