Your votes are in from the first week of our Big Brother 18 popularity poll so let's get ready to see how the Houseguests stack up along with casting your vote for the next round of polling.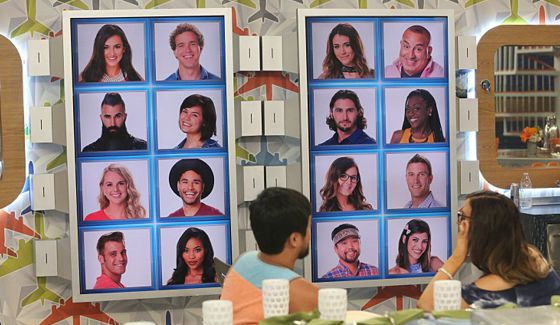 It looks like the newbies didn't stand a chance against the returning Vets and sibling stunt casts during our first round of voting. All six spots were easily taken by those players with the top ranked newbie as Corey and Zakiyah right behind him. Meanwhile, the Revolution didn't rank so well.
Jozea ended up at the very, very bottom of the results with just 0.35% of the overall poll out of more than ten thousand votes cast. His allies didn't fare much better either with only Natalie climbing in to the whole number range and even beating out Glenn, who surpassed all the rest of the Revolution HGs.
We've got our starting point for the season now and can begin to track the rise and fall for the Big Brother Houseguests' popularity this season. Making big moves can help even the seemingly less popular players climb the ranks quickly so the board is open to shifts.
Be sure to scroll down to and cast your vote for our BB18 Week Two poll and you've got all week to keep voting each day before we close and tally the numbers.
Big Brother 18 Popularity Poll Results – Week 1:
Who earned your vote this week? Share your thoughts below.