Our latest poll is open for this week's Big Brother 18 popularity contest where you can vote up your favorite Houseguests of the 2016 season. We've also got our results from last week so we can make our new rise and fall comparison of the summer.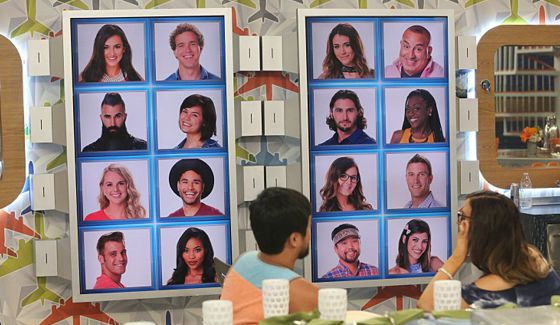 Once again all sixteen Houseguests are here in the poll so even if they've been voted out you can still support your favorite.
For the first time all season James has been dethroned from atop our polling. Nicole climbed up three spots this week to take the crown while James slid back a spot to second. Could his plans to secure AFP be threatened? He's told Natalie he'll fall on his sword for her because he expects to win the $25K this season so that'd be a stinger for him if he bails and then loses it. Of course I've felt the newbies were at a serious disadvantage all season for the Fav Player prize with the Vets and their built-in fanbase, but that's not my decision to make.
Rounding out the top we've got Paul in third again and Natalie dropping two spots to fourth. Victor remains in fifth place while Michelle dropped way down and actually helped Corey finally not be the least popular active player. Of course he's still less popular than several evicted HGs, but it's Corey so what could you expect?
Once again this week we've got the same bottom four Houseguests in the same ranks counting down with Zakiyah, Bronte, Glenn, and yes, Jozea who once again reigns champion of the last place spot with less than a tenth of a point again this week. Ahh well.
Check out all the results from last week and see how they performed when compared to the previous round's results for gains and drops then be sure to scroll down and vote for your current favorite in our latest poll.
Big Brother 18 Popularity Poll Results – Wk 9 vs Wk 8:
Vote here to support your favorite Houseguest for Week 10 of Big Brother 18.