Paul and Victor did not give up this week on Big Brother 18. I love to see Houseguests go out swinging. Even better, I love it when a plan comes together. At least this one might have.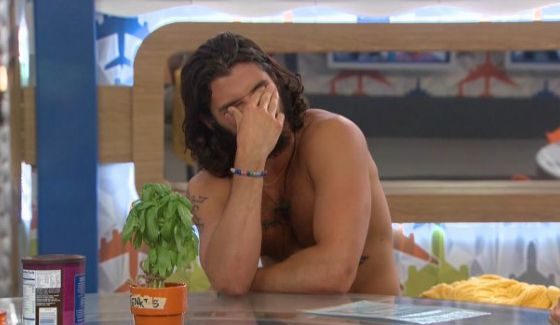 Okay, quick back up to last night. Paul was convinced that Victor was going and when Victor couldn't get reassurances from his previously stable allies he seemed to be sure of his demise as well. Time to throw a Hail Mary and they did so in grand fashion.
Plan was for Victor to go to Natalie and James to re-up their friendship meanwhile Paul would go to Nicole and Corey and start dumping on James and Natalie about what was said and the original goal of getting Corey out. Well Paul did what Paul does best and he got in their heads. Meanwhile Victor was working the angle that Paul had abandoned him and they were drifting apart. The idea here being that Victor and Paul wouldn't be so tight if Victor stayed and Victor might even put up Paul. I know, I know.
Soon James was getting curious, not paranoid though as he denied that, and Nicorey made a trip to the HoH room. Both denied Paul had been talking game with them even though he had been brain dumping a lot of details to them. Instead they covered for Paul that he was just sad about Victor going. Suspicions started to mount.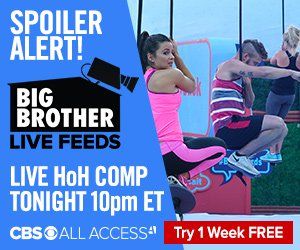 As the night wore on Natalie and Michelle were back to thinking that Corey needed to go while James was hard fast against it. Jump forward to this afternoon (1:20 PM BBT) as Natalie was again questioning James on his decision to vote out Victor and James was still hard against this. Time to execute Phase 2 of Paul and Victor's plan.
James decided to call out Paul in the kitchen after he had just had an aggressive (relative to Nicole's potential for aggressiveness) conversation with Nicole about trust. She got upset when questioned about their trustworthiness. James wants to dig.
Flashback to 2:08 PM BBT as the crazy kicks off.
James is weakly calling out Paul but Paul is amping this up. Remember it's all part of his plan with Victor. Paul is arguing with James, Michelle, Natalie, Corey, even Victor. It's a heated mess and everyone is jumping on the pile.
James calls Paul out for abandoning Victor which he believes because Victor told them Paul was saying things about having to cut him loose. Paul calls out James and Natalie for playing each other's game as a unit. James makes a big mistake and says that Natalie wanted Victor to stay… in front of Corey! Oh yeah, Corey heard and ran that back to Nicole later as a reason for them to not trust James and Natalie and even put Natalie up on the block.
The Feeds craziness continues on the next page…