Big Brother 18 fan favorites James Huling and Natalie Negrotti are together again and they've got official news for you. They are indeed a couple and are currently together to do the whole meet the family thing.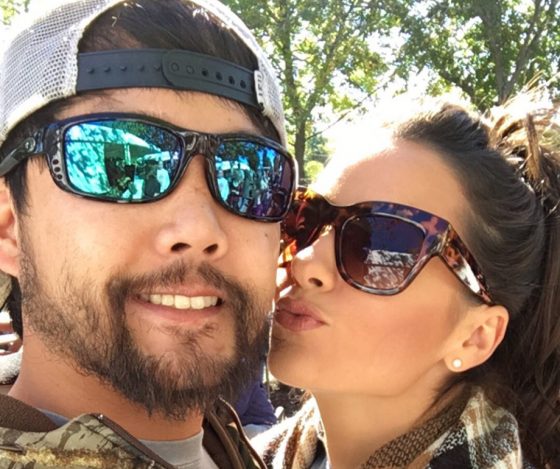 "Yes we are dating guys," Natalie confirmed during a Persicope session while the two were en route to Massachusettes. "Yes we are official. I don't understand why people don't believe we are together. How is it not obvious?"
Natalie then explained their road trip saying they're heading to meet multiple members of her family, including her dad and grandmother before driving to Pennsylvania to meet some of James' family.
Fans were asking multiple questions to a very happy and excited Natalie (James was driving so he was concentrating on the road). She let us know that she does keep in touch with other Big Brother 18 houseguests. She said if they were her best friends in the house then she's obviously going to keep in touch. She also addressed some of the things she said regarding James at the end of the season.
"I said some things I didn't mean, but I apologized after," she said. "I didn't mean those things." And James seems pretty content, so he's definitely not stressing those things.
One of the most popular questions seemed to be whether or not they've moved onto kissing. They plead the fifth on that but Natalie did say James tries to show her some PDAs but she's not having it because she's a private girl and likes to "keep it classy."
Oh and there was one more question. Are they going to get married?
"Yes, we'll see," Natalie responded with a smile. "We'll see if we're going to get married."
What do you think? Do you think James and Natalie are going to last? Check out some images from their meet-up below.
Click images to view larger
Photos courtesy of Twitter and Instagram