A Houseguest will be evicted from Big Brother 18 tonight as three of them face possible elimination at the hands of eleven votes waiting to be cast. So who is going home tonight on Big Brother? The answer remains clear after days of planning.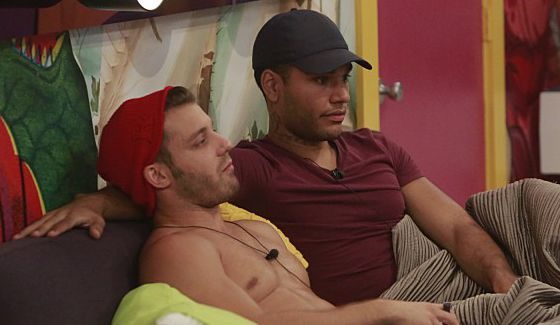 While the target has been set for awhile now the real question was whether or not it could be kept a secret to send the losing side in to scatter mode for the HoH competition that followed. Well, it'll be a mixed bag.
Jozea is still going to be evicted. There's no doubt. He can't overcome the vote deficit at this point no matter how hard he may try. There are 7 members of the Eight Pack voting (Nicole is HoH and Paulie is not only on the Block but also not a technical member of the alliance), so that right there is a non-starter for Jozea's chances.
Jozea won't go out in a landslide though. He'll have votes of support from Paul, Victor, Bronte, and Natalie. Natalie knows Jozea is going, but she wants to stick to her word and vote the way she promised. It's a smart move for her to avoid upsetting the other newbies while also letting James know this is her plan and mentioning she'll readjust her strategy going forward.
Watch for Jozea Flores to be evicted 7-4 over Paulie Calafiore while Bridgette Dunning will draw zero votes. From there we'll set off to find out who will be the next Head of Household for Big Brother 18!
Who do you think will be evicted tonight on Big Brother? Share your thoughts below.