The latest twist on Big Brother 18 is the "Battle Back" that will pit the first five evictees of the season in a dueling arena where they'll compete for a chance to return to the Big Brother house.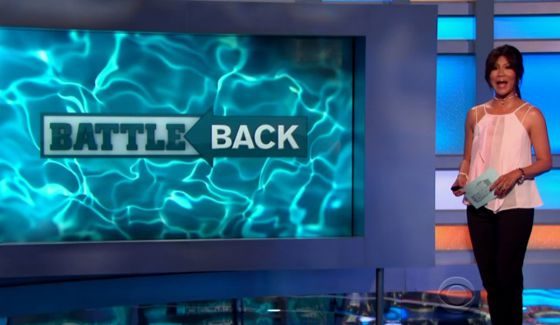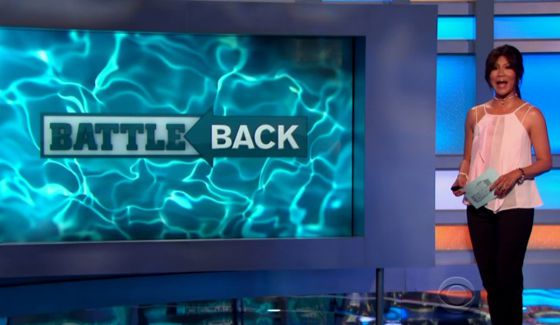 I've been warning you for awhile now to get ready for a returning Houseguest and I didn't disappoint you on that prediction. Here we'll see which of the first five eliminated HGs gets a second chance at the half-million dollar prize and no one in that house will know they're coming for them.
Here's how it will work. Basically think of it like Survivor's Redemption Island. Glenn Garcia was out first and now he's joined by Jozea Flores. They'll compete in the first of four competitions in this twist. Who ever wins between Glenn and Jozea will await the next week's evictee for the next battle. It'll go on like this with the first five evicted HGs of the season but only one will remain at the end.
So when will you get to watch these competitions play out each week? You won't! Yep. CBS is going to hold all of the results and footage back until all the competitions are over. Then there will be a special episode on Friday, July 22nd at 8/7c on CBS where we'll see all four battles and find out who is going back in to the house. Blerg. I'd much rather see it play out each week but I guess they can't fit noms, Roadkill comp, Roadkill ceremony, and the Battle comps all in to one hour. Dang Roadkill.
Everything is getting underway now as Julie Chen revealed to Jozea that he might have been voted out but he's not going home just yet. Unfortunately production decided to show him his goodbye messages from HGs who didn't think he'd be seen again in there. Bad move, production.
What do you think of the Battle Back twist for Big Brother 18? Glad to see these evictees get another chance or should it be one and done for the season? Share your thoughts below.