Last night on Big Brother 17 the Double Eviction arrived and was ready to send two players to the Jury house with a crash course of chaos headed for the house within an hour of competitions and eliminations.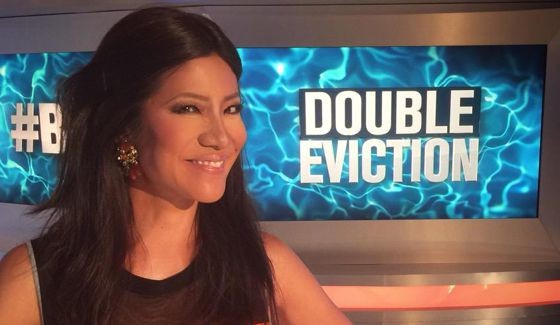 We started out the night with eight Houseguests but by the time things are over only six remained and the choices made would shape the rest of the season as one side considered to be whittled away as the other grew stronger each round.
Ready to find out who goes to Jury and who takes control next? Stick with us for our live recap right now for the latest BB17 results. You can find us on Facebook, Twitter, and by Email Updates.
Vanessa has convinced her allies, pretty much everyone in the house besides James and Meg, that Meg is the one who must go tonight. Steve and John contemplated overnight a move to throw a wrench in Vanessa's plans, but instead allowed her to guide Steve away from that choice and John relented. Now Meg is just three votes from eviction.
Once that objective is complete she'll be just two steps from a walk to the finish line. James and Liz are Vanessa's last obstacles to holding F2 deals with everyone in the house and she's this close to taking the Big Brother prize home with her.
Who do you think will survive this week's surprise Double Eviction? It's time to find out.
Big Brother 17 Week 10 Votes:
Liz votes to evict Meg
James votes to evict Julia
Steve votes to evict Meg
John votes to evict Meg
That's enough.
Austin votes to evict Meg
By a vote of 4-1, Meg Maley has been evicted and will be sent to the Jury house.
No time for rest, Houseguests. Everyone to the backyard and get ready to compete. They'll be battling to find out who will make the next rushed set of nominations and help decide who is evicted from the game.
Big Brother 17 Week 10.5 HoH Competition – "BB Road Trip":
HGs are shown a series of silly chopped photos & then answer True/False questions.
Round 1: False – all correct
Round 2: False – James & Steve are out
Round 3: True – Austin & True are out
Round 4: False – both Nolans stay
Round 5: False – both correct
Round 6: False – both correct
Round 7: True – Liz wins HoH
Liz will now have to quickly name her two nominees. This shouldn't be a surprise.
Big Brother 17 Week 10.5 Nominations:
Liz nominates: James & John
Once chance for the nominees to save themselves with the Power of Veto. Only one person will not compete in this PoV comp and that will be stressful to watch from the sidelines.