A new Head of Household was crowned last night for Big Brother 17 after an crazy Double Eviction sent two more HGs off to Jury and left us with just six players, one of which is now in charge and guaranteed a spot in the F5 this season.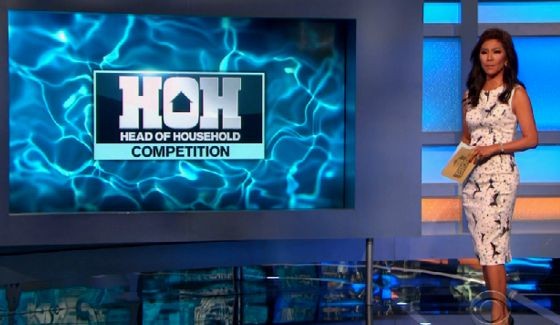 The live show left us without a reigning HoH but that was soon resolved on the Live Feeds when we learned the results of who won the late night competition. Ready to see who will be calling the shots this week? Read on for the latest Big Brother spoilers.
Big Brother 17 Week 11 HoH Competition:
Houseguests assembled three-dimensional puzzles of former evicted HGs to win.
Heading in to the comp we saw Vanessa working on the twins to be sure to nominate Steve and JMac if Julia won. She wanted Austin to throw it to her, but he later declined. Vanessa helped JMac study while telling him she wasn't helping anyone else. Then later she briefly studied with Steve and made sure he agreed to not nominate her if he won HoH. She's covered on all fronts, but her target remains Liz while the twins said they were targeting Steve this week, but now that won't happen.
So will Steve do what Vanessa wants and put the Austwins up on the Block? She was already preparing them for that just minutes after the comp ended. We'll know more soon.


Nominations will be announced on Friday afternoon then Veto competition will be held on Saturday before we have a solid idea of who will be the target for eviction.
Be sure to join us on Facebook, Twitter, & by Email Updates so you get all the latest news. Keep watching your Live Feeds to find out who could be going up on the block. Are you excited with the Head of Household this week? Share your thoughts!