The Veto Ceremony is coming up on Big Brother 17 and the reigning Head of Household is facing an unfavorable situation. It's renom time and that means someone isn't going to be happy.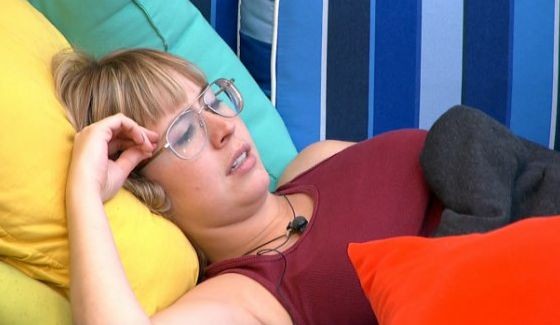 As soon as the Veto competition was over the HoH was scrambling to prepare for the possibility of a similarly rushed ceremony. (Missed the results? Find out who won the Power of Veto.) Now that we've had a few days things have continued to shift and shuffle.
Despite Shelli's request, John is going to use the Veto, and that means we're going to need a renom. Her first plan was to put up Meg, but Meg had a better idea: no thanks. So then it was on to Liz who went along with it. Well, so much for that.
Austin lobbied Shelli to reconsider and she is now wavering back to her original plan of Meg, but she hasn't told Meg that news. This morning Jason and Meg discussed the possibility and Jason warned her that she was his prediction for the renom.
Meg thinks she's safe though and expects "someone like a Jackie." I guess she means a non-factor kind of Houseguest. Shelli won't put up Jackie or Becky though "because." So now we'll have to wait and see where Shelli settles.
This morning Liz and Austin talked about what deals she could offer Shelli & Clay to keep her off the block. Vanessa joined them and they are considering saying safety for Chelli until Jury if they keep Liz off the Block. Now that's a better idea than offering another ridiculous alliance. Temp safety deal. Smart.
The Power of Veto meeting will either be Sunday and follow the usual routine of two days after Veto comp, or it'll be on Monday and follow the regular season schedule of events. No word yet and the Houseguests haven't mentioned any heads up from the Diary Room.
Update: Da'Vonne approached Shelli for a long talk in the Lounge. Flashback to 1:25PM BBT to listen in. Day promises Shelli she's not coming after Clay or her. She asks her to please put Audrey up against her and let them battle it out.