Big Brother 17 is one step away from revealing the Final HoH after tonight's second round of the three part Head of Household competition. Two Houseguests faced off in their safety chance at the $500K and a seat in the finale's last competition of the season.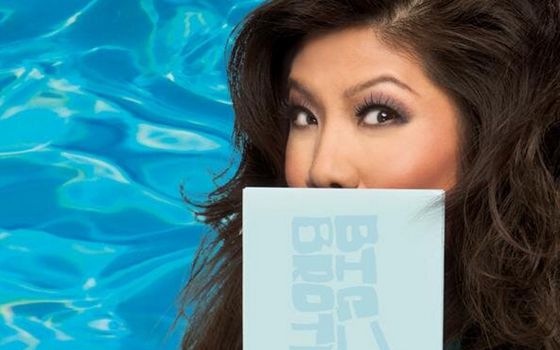 On Wednesday night we watched round one's endurance comp on the Feeds as all three of the final Houseguests gave a very impressive performance where they hung on for dear life, but after a slip and fall plus a convincing argument we had our first round's winner. Who will join that HG on the oversized scales next week? Read on for the spoilers.
Big Brother 17 – Final HoH Round 2 Winner:
Steve Moses won! Congrats to Steve.
When Feeds returned (11:10 PM BBT 9/18) Vanessa, winner of the first round, praised Steve and we knew he had won round two. It was a harder version of the spider-web comp where they have to connect HGs and events. Another big climbing comp so I can't wait to see it on Wednesday's show. Steve beat Liz with a time of 28 minutes to her 31 minutes. That was close. Both agreed that was one of the hardest competitions of the season.
Steve wants to tell Liz like Derrick and Cody told Victoria last season. Vanessa doesn't want to. She's pushing back on that idea and thinks it'd be better not to do that. See Vanessa has deals with both Steve and Liz. She doesn't want that duplicity revealed.
Are you happy with how things turned out? Share your thoughts below!
Heading in to this competition it looked like Steve needed the win to secure his spot in the third round and a win there as well to get to the F2. As for Liz, it seems like both Steve and Vanessa are aiming to take her to the end. A Liz win here would've lock that up for the ladies if she really was planning to take Vanessa with her. Who will Steve or Vanessa take to F2?
Now we'll keep watching to see what happens with all those F2 promises. Will Steve and Liz compare notes and change plans before finale night?