Following last night's live eviction show the remaining Big Brother 17 Houseguests faced a new endurance competition to decide the next Head of Household competition.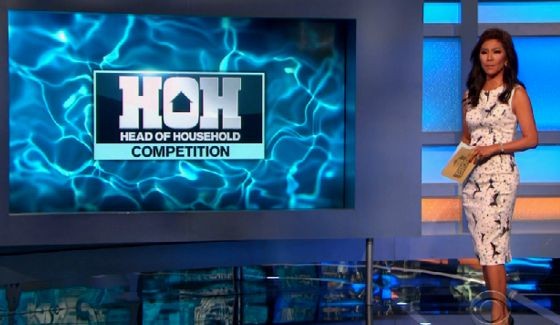 Yes, CBS gave us two endurance comps back to back and I couldn't be happier about this! The Houseguests suspected it would be a Double Eviction, but it wasn't so instead they'll face another brutal challenge instead of a Q&A competition. After this Thursday's incredible fight between Vanessa, Clay, James, Shelli, John, and just about anyone else who get in her way the pressure will be on.


There wasn't time to show all of this competition in Thursday's episode so CBS was airing it online exclusively through their All Access video service. Grab a Free Trial now and watch with us!
Big Brother 17 – Week 7 Head of Household – 'Midway Mayhem':
Houseguests must traverse a slippery lane to fill a bowl at the other end. They can go for the HoH prize, $5K, or a Never-Have-Not pass. Once someone gets the HoH prize though it's all over. So if you're far ahead you can get all 3. Nice.
6:50 PM BBT – HoH comp is underway!
7:06 PM BBT – Feeds return & comp continues
7:08 PM BBT – James says Becky is in the lead
7:12 PM BBT – HGs agreeing "Becky is killing it"
7:15 PM BBT – Not much chatter. They're sliding along.
7:20 PM BBT – Becky is making solid progress. Steve getting praise too.
7:25 PM BBT – Becky & Julia are very close.
7:30 PM BBT – Becky & Julia are leading. Meg & Austin are in last.
7:35 PM BBT – James says it's a 3-way tie between John, Julia, & Becky
7:40 PM BBT – Becky & Julia are relentless. Working hard here.
7:45 PM BBT – Vanessa is not in the lead. Austin/Meg way behind.
7:50 PM BBT – Order looks like: Becky > Julia > John > Jackie.
7:55 PM BBT – Becky holds the lead. Julia took a hard fall.
8:00 PM BBT – Maintain this pace and it's Becky's to lose.
8:05 PM BBT – Becky continues to crush this.
8:10 PM BBT – Becky is pulling away with it. Might get all 3 prizes.
8:15 PM BBT – Still Becky's comp here.
8:20 PM BBT – Becky > Julia > John > Jackie
8:25 PM BBT – Becky is just a few away.
8:29 PM BBT – Becky wins! She took all 3 prizes.
Congrats to Becky Burgess, the new Head of Household. Time to pick some noms. (Run, Vanessa!)


Be sure to join us on Facebook, Twitter, & by Email Updates so you get all the latest news. Keep watching your Live Feeds to find out who could be going up on the block. Are you excited with the Heads of Household this week? Share your thoughts!