The Power of Veto Ceremony spoilers for Big Brother 17 this week are in with the latest results revealing who will face eviction on Thursday's live show.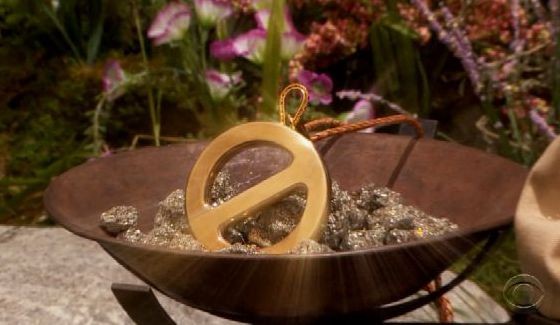 Control of the game was concentrated in one alliance this week which made decisions and planning much easier heading in to today's meeting with few surprises in the outcome.
Power of Veto Ceremony Results – Week 8:
Liz Nolan decided not to use the Veto on either John McGuire or Becky Burgess leaving them both on the Block to face Thursday's eviction.
There was a little debate over the past few days as to going ahead with targeting Vanessa this week or not. Aside from her loose cannon behavior, it just didn't make sense for the Austwins to do anything about her just yet. Though I can only imagine how many times we'll hear "I should have renom'd Vanessa" over the next few days.
If the vote were held today then Becky would be the next member of the Jury, but we'll have to wait and see what happens next.
Liz, Julia, and Austin all feel more comfortable with John sticking around and being used to go after Vanessa. As for Vanessa, she'd probably like for both of the nominees to go this week, but Becky has been a top target since she was almost BD'd. Either way, she'll just be happy she didn't end up on the Block again this week.
Keep watching Big Brother Live Feeds (get your Free Trial) to see what happens next inside the house.