Nominations spoilers are in for Big Brother 17 giving us this week's initial noms facing eviction and a trip to the Jury house and there have been some promising events that could keep this interesting.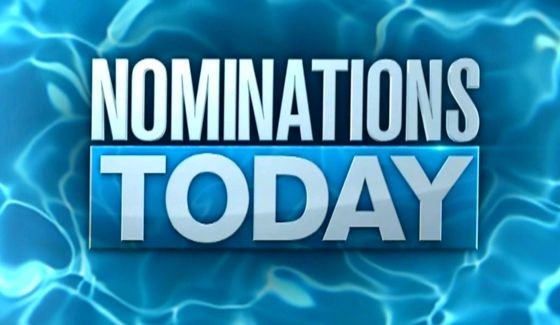 Once the HoH competition was over last night there was no doubt over who would go up now, but it was the preemptive attack by one of the probably noms that has given us hope for some uncertainty.
Big Brother 17 Week 8 Nominations:
Liz nominated: Becky & John
When the Feeds returned Liz was upset in the Lounge. She messed up her speech and drew a blank, possibly why this one took longer than usual. Austin says John has lost it and has to go. Liz agrees. It appears that Vanessa came up before the Ceremony and said John had threatened to go after the Austwins.
These nominations are no surprise for anyone in the house, not even the noms. But after all of Vanessa's rantings about Becky being the biggest threat there may actually be a different plan.
Becky revealed to the Austwins how Vanessa was involved in the BD-Austin plan from the start and allowed Liz to go up on the Block. Oops. They weren't thrilled and want to keep Becky to go after Vanessa next week. Now the pressure is on for the Austwins to convince Vanessa that they should send John home and that task may have just been simplified.
Just before the Noms meeting John and Vanessa got in to it as John said he heard her tell Chelli about the 8-HG deal in a way to cover her butt and frame others. Vanessa was not having that and went on a march before laying in to John over his claims. That could be all it takes to make him her new target.
Veto players will be picked on Saturday morning and these noms are going to have to save themselves according to what the Austwins told Becky. She hoped someone there would save her, but they indicated probably not.
Good times ahead on the Feeds! Grab your Free Trial to watch the next week for free then keep it for $5.99/month. That's 20 cents a day for 24/7 access to Feeds content. Silly cheap.